Political Cartoonist Censored By Right-Wing Editor
The work of Rob Rogers, longtime political cartoonist for the Pittsburgh Post-Gazette, has been notably absent from his paper's opinion page during this past week. Aside from a cartoon criticizing the trade war posted on Tuesday, June 5, the most recent of Rogers' drawings appeared last Thursday, May 24.

So where was Rogers all of last week? He did not simply "have the day off," as printed in last Tuesday's issue of the Post-Gazette.

Keith Burris, the Post-Gazette's editorial director since March, when it merged its editorial board with the co-owned Toledo Blade, refused to publish six of Rogers' cartoons in a row. Four were directly critical of President Donald Trump, and two alluded to racism...

Read More At:


Support The Show On Patreon:


Here's Our Amazon Link:


Follow Kyle on Twitter:


Like the show on Facebook:


Clip from The Kyle Kulinski Show, which airs live on Blog Talk Radio and Secular Talk Radio Monday - Friday 11:00 AM - 12:30 PM Eastern time zone.

Listen to the Live Show or On Demand archive at:



Check out our website - and become a member - at:

---
YouTube Images
All images from the biggest to the smallest
Click the right mouse button and select "Save Image As ..." to download the original image to your computer.
---
Image URLs:
Direct link to image with resolution: 480x360
---
Direct link to image with resolution: 320x180
---
Direct link to image with resolution: 120x90
---
A few frames from the video and URLs to each: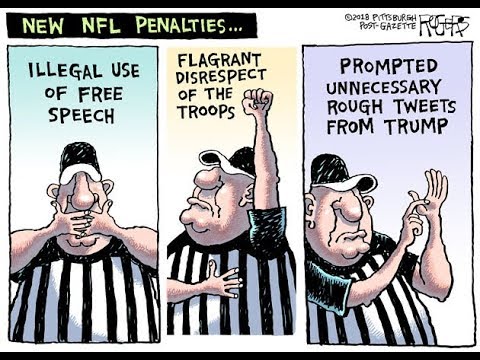 ---
Title and Description
Description and title of the video.
If the fields are empty, then there is no description for the video.
---
Description of the video.
---
---