Sci-Fi Short Film "Fabricated" presented by DUST
Subscribe and watch more sci-fi shorts on DUST:

"Fabricated" by Brett Foxwell

Ten years in the making, Fabricated is a stop-motion journey through an alien world which was once our own.

After biological life has passed from existence, our machines try to restart it with the pieces we have left behind. On an anonymous assembly line, a creature is built from steel and bone and sent off. Making his way through an old world that is dying and a new world struggling to be born, he begins to sense that he may have a part to play in the evolution of his imperfect kind. This film was animated by one person over ten years in four different cities.

For more about the film/filmmaker:



More from composer Andrew Poole Todd:

#DUST #scifi #shortfilms

DUST: Binge-watchable Sci-fi
DUST is the first multi-platform destination for binge watchable sci-fi. We feature science fiction short films and other content from emerging filmmakers with stunning visual effects, captivating plots and complex character explorations. Robots, aliens, space exploration, technology, and human experience are all a part of DUST. Explore, subscribe and follow for more:

Subscribe to DUST on YouTube:
Watch more:
Website:
Instagram:
Facebook:
Snapchat:
Sign-up for DUST newsletter:
---
YouTube Images
All images from the biggest to the smallest
Click the right mouse button and select "Save Image As ..." to download the original image to your computer.
---
Image URLs:
Direct link to image with resolution: 1280x720
---
Direct link to image with resolution: 640x480
---
Direct link to image with resolution: 480x360
---
Direct link to image with resolution: 320x180
---
Direct link to image with resolution: 120x90
---
A few frames from the video and URLs to each: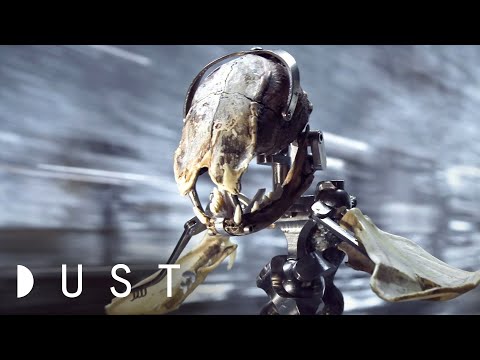 ---
Title and Description
Description and title of the video.
If the fields are empty, then there is no description for the video.
---
Description of the video.
---
---