Let's Play Cyberpunk 2020: Episode 1 - A Night To Remember
Cyberpunk 2020. The classic tabletop RPG of the dark future. Axel Burke, Jimi Mutiny, Pheonix Redwyne and MJ Kefahuchi - four, hapless denizens of Night City - are hoping their luck is about to change in this harsh world of steel face-lifts and dog-eat-dog capitalism.

In Episode 1, we join the gang at The Smithy - a sleazy underground dive where Jimi is preparing a brand new gig in the hopes of making a quick buck or three. But it looks like the owners of this joint have other ideas...

Thanks to Holly Connolly for our amazing artwork!
Instagram -
Website -

**THE RULES OF THE GAME**
Cyberpunk 2020 is a tabletop role playing game written by Mike Pondsmith and released in 1990. Each member of the Access team has created their own character, chosen their class and been assigned stats across a range of skills.

Our GM Chris Thursten has written an original campaign for this series, but it's up to the team to decide how they proceed through the story, the outcome of each choice being determined by a combination of dice rolls and the relevant character's stats.

Cyberpunk 2020 uses both a D10 (10-sided dice) and a D6 (6-sided dice)

---

PlayStation Access brings you PS4, PS3 and PSVita news, features and gameplay every week, giving you unprecedented access to the biggest titles on PlayStation. Subscribe now to ensure you never miss out:

All music featured courtesy of epidemicsound.com ()
One On Onesie jingle created by Pelle Kuipers /

Want more?
Rob's Twitter:
Dave's Twitter:
Nath's Twitter:
Hollie's Twitter:
Dan's Twitter:

Join us on Facebook:
Follow us on Twitter:
---
YouTube Images
All images from the biggest to the smallest
Click the right mouse button and select "Save Image As ..." to download the original image to your computer.
---
Image URLs:
Direct link to image with resolution: 1280x720
---
Direct link to image with resolution: 640x480
---
Direct link to image with resolution: 480x360
---
Direct link to image with resolution: 320x180
---
Direct link to image with resolution: 120x90
---
A few frames from the video and URLs to each: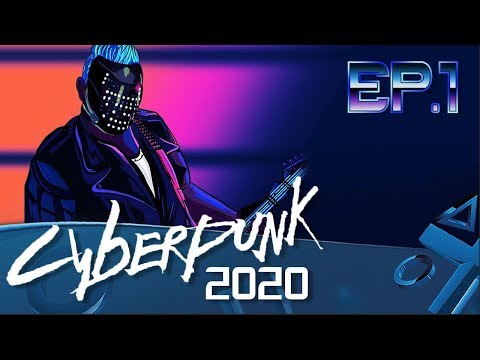 ---
Title and Description
Description and title of the video.
If the fields are empty, then there is no description for the video.
---
Description of the video.
---
---