DEVIL MAY CRY 5 Walkthrough Gameplay Part 1 - INTRO (DMC5)
Devil May Cry 5 (DMC5) Gameplay Walkthrough Part 1 for Xbox One X, PS4 Pro and PC includes a Review and Mission 1 of the Devil May Cry V Story Campaign which will include Nero, Nico, Dante, V, Vergil, Lady and Trish. My 2019 Devil May Cry 5 Gameplay Walkthrough will feature the Full Game Story Campaign. I'll play the Full Game of Devil May Cry V until the Single Player Campaign Ending.

Become a member:

Devil May Cry 5 is an action-adventure hack and slash video game developed and published by Capcom. It is the fifth installment of the mainline Devil May Cry series. Nero is equipped with his Red Queen sword, his Blue Rose double-barreled revolver, and an assortment of new robotic arms called Devil Breakers, with a variety of functions such as grabbing enemies from a distance or stopping time to freeze an enemy in place. Along with his signature blade Rebellion and the demonic sword Sparda, Dante was shown using two new Devil Arms, a pair of buzzsaw-like weapons that combine into a motorcycle called Cavaliere, and a set of fiery gauntlets and boots called Balrog. In addition, Dante will also wield Cerberus, introduced in Devil May Cry 3. The third playable character, V, is shown wielding a cane and a book.

The story takes place several years after the events of Devil May Cry 2. A man known as "V" comes to the Devil May Cry office to hire Dante to solve a series of demon attacks occurring across the world. Meanwhile, Nero has set up his own demon hunting agency based out of a van adorned with a neon "Devil May Cry" sign Dante gave him with support by his engineer Nico, who built him a robotic prosthetic arm called the "Devil Breaker" after his original Devil Bringer arm was taken by a mysterious hooded individual. Nero's hunt for the hooded figure brings him to city that Dante deduced as the epicenter of the demon attacks.

Subscribe:
Twitter:
Facebook:
---
YouTube Images
All images from the biggest to the smallest
Click the right mouse button and select "Save Image As ..." to download the original image to your computer.
---
Image URLs:
Direct link to image with resolution: 1280x720
---
Direct link to image with resolution: 640x480
---
Direct link to image with resolution: 480x360
---
Direct link to image with resolution: 320x180
---
Direct link to image with resolution: 120x90
---
A few frames from the video and URLs to each: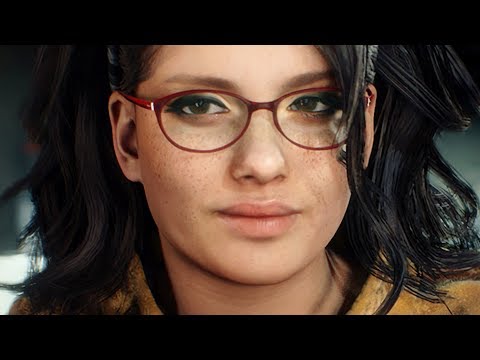 ---
Title and Description
Description and title of the video.
If the fields are empty, then there is no description for the video.
---
Description of the video.
---
---