Cyndi Lauper - Time After Time
Cyndi Lauper's official music video for 'Time After Time'. Click to listen to Cyndi Lauper on Spotify:

As featured on The Essential Cyndi Lauper. Click to buy the track or album via iTunes:
Google Play:
Amazon:

More From Cyndi Lauper
Girls Just Want To Have Fun:
She Bop:
True Colors:

More great 80s videos here:

Follow Cyndi Lauper
Website:
Facebook:
Twitter:
Instagram:

Subscribe to Cyndi Lauper on YouTube:

---------

Lyrics:

Lying in my bed I hear the clock tick,
And think of you
Caught up in circles confusion -
Is nothing new
Flashback - warm nights -
Almost left behind
Suitcases of memories,
Time after -

Sometimes you picture me -
I'm walking too far ahead
You're calling to me, I can't hear
What you've said -
Then you say - go slow -
I fall behind -
The second hand unwinds

If you're lost you can look - and you will find me
Time after time
If you fall I will catch you - I'll be waiting
Time after time
Best of Cyndi Lauper:
Subscribe here:
---
YouTube Images
All images from the biggest to the smallest
Click the right mouse button and select "Save Image As ..." to download the original image to your computer.
---
Image URLs:
Direct link to image with resolution: 640x480
---
Direct link to image with resolution: 480x360
---
Direct link to image with resolution: 320x180
---
Direct link to image with resolution: 120x90
---
A few frames from the video and URLs to each: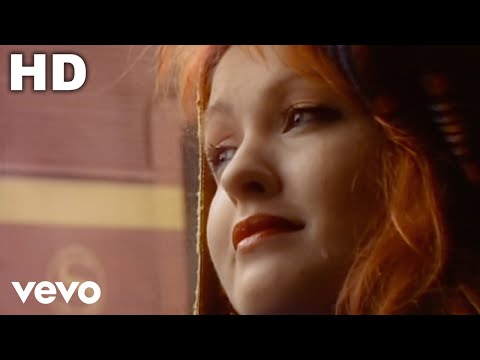 ---
Title and Description
Description and title of the video.
If the fields are empty, then there is no description for the video.
---
Description of the video.
---
---