Build Your Own Poster Frame
Time lapse video of the process on how I create a thick wooden frame for my poster. The poster is of Middle Earth from Lord of the Rings hence the "One does not simply" reference at the beginning.

For this project I used miter cuts, biscuit joints, and rabbets (to offset the width of the poster backing and plexiglass) but if you buy the wood and have it cut at any home improvement store, you can get away with a really simple frame (butt joints) with minimal tools needed. Enjoy and Subscribe, project videos posted weekly!

© Brett Withjack | Withjack Workshops
More about me:
Store:

Materials:
Planks of wood cut to length of poster and width of choice
Wood glue
Wood stain of choice
Poster hanging components

Tools:
Ratchet strap clamp
(Optional)
Miter Saw
Router and Router Table
#10 Biscuits and Biscuit Cutter
Bosch 10" 15 Amp Portable Tablesaw Model # GTS1031

Camera: GoPro
Animation: After Effects CC
Production: iMovie

Withjack Workshops is a series of DIY videos showcasing fun and easy projects ranging anywhere from woodworking, restoration, and electronics of all kinds. The projects run the spectrum of easy to difficult, needing certain tools to accomplish but still easily completed by yourself. This particular video is a part of the series where I'm creating items for my Etsy shop to be sold online or just for the heck of it to try my hand at creating something new for the enjoyment of making, in which I can only hope it inspires you to make something yourself. Enjoy and subscribe!
---
YouTube Images
All images from the biggest to the smallest
Click the right mouse button and select "Save Image As ..." to download the original image to your computer.
---
Image URLs:
Direct link to image with resolution: 640x480
---
Direct link to image with resolution: 480x360
---
Direct link to image with resolution: 320x180
---
Direct link to image with resolution: 120x90
---
A few frames from the video and URLs to each: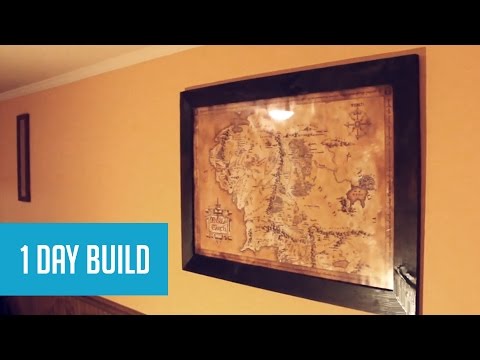 ---
Title and Description
Description and title of the video.
If the fields are empty, then there is no description for the video.
---
Description of the video.
---
---