CS:GO - MINHA PRIMEIRA RANKEADA! TO EMOZONADO :')
Minha primeira partida rankeada no CS:GO, sim eu sou ruim...mas foi bacana! PATIFE MÃO DE GOLFINHO!
GRUPO NA STEAM:

LIVE AQUI:

- APLICATIVO DO CANAL -
Download ANDROID:
Download iOS:

ME SIGA: Twitter -
Instagram -
Vine -
Face -
Snapchat - patifeptf
Me siga no Beme: patife

O computador DOS SEUS SONHOS está aqui:

Conheça a Rocketz:
Avenida Fagundes Filho, 191 - Vila Monte Alegre, SP

COMPRE SEUS JOGOS DE PC PELO MELHOR PREÇO:
G2A:

Quer jogar tão bem quanto eu? Jogue em controles da GG:

Usando o codigo PATIFARIA você tem desconto!

Servidores TeamSpeak 3, Dedicado, VPS, VPS Anti-DDoS e Hospedagem para seu Dominio:


#Patifaria
- Patife
- Stereo
- ReginhoO

Os Miteiros:
Drezzy -
Made -
San -
Patife -
Lipão -

Se você também é um MITO, use #SouMito nas redes sociais! Espalhe a palavra!

LIVES AQUI:

__
Curta a melhor página do FACE de GTA V:

__

Músicas do FunkyPanda:

Inscreva-se lá =]
the music was provided by NCS -
(incompetech.com)
Licensed under Creative Commons: By Attribution 3.0

'Royalty Free Music by '
'Sound Effects by '
Roylaty Free Music by
Músicas retiradas daqui:
Algumas músicas também podem ter sido retiradas da biblioteca de áudio do Youtube.
Music By: Chill City
__
Se inscreva para mais videos como esse! :D
E o mais importante! COMENTE!!! :D
Valeeu!
---
YouTube Images
All images from the biggest to the smallest
Click the right mouse button and select "Save Image As ..." to download the original image to your computer.
---
Image URLs:
Direct link to image with resolution: 1280x720
---
Direct link to image with resolution: 640x480
---
Direct link to image with resolution: 480x360
---
Direct link to image with resolution: 320x180
---
Direct link to image with resolution: 120x90
---
A few frames from the video and URLs to each: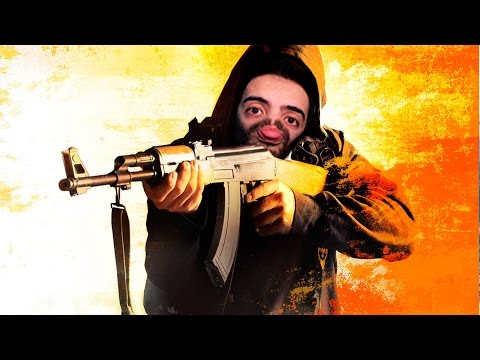 ---
Title and Description
Description and title of the video.
If the fields are empty, then there is no description for the video.
---
Description of the video.
---
---