Ben Sihombing - Sama Sama Menunggu (Official Music Video)
Official music video, 2017.
Subcribe

Ini adalah single ke dua Ben Sihombing. Di single keduanya ini pula, Ben manghadirkan kelasnya sebagai sosok penyanyi dan musisi yang dinamis dengan menyampurkan nuansa-nuansa everlasting musik awal 90-an dan aura tren musik kekinian. Simak saja loop-loop drum dan percikan synthesizer membalut di single Sama sama menunggu ini. Ini juga sebagai penanda yang lebih jelas bahwa musik Ben tidak akan lepas dari unsur-unsur mellow.

For Bookings : 081294114554

Streaming On:
iTunes :
Spotify :
Joox :
Yonder :

Kode Aktivasi RBT :
XL : ketik 34111065 kirim ke 1818
Telkomsel : ketik BNSCS kirim ke 1212
Indosat : ketik MG BENSI3 ke 808
3 : ketik 4550066 kirim ke 1212

SAMA SAMA MENUNGGU
Performed by : Ben Sihombing
Executive Producer : Arnold J. Limasnax for E-motion Ent.
A&R : Iqbal Siregar
Music Produced by : Petra Sihombing
Composed by : Ben Sihombing
Label : E-Motion Entertainment
Publishing : E-Publishing

Video Directed by : Aquilla Firrina
Editor : Petra Sihombing
Video Producer : Melon Lemon
Assistant Director : Naya Anindita
DOP : Gerry Habir
Colorist : Dimas Jarwo
Art : Audry Angela & Marsa Abimantra
Telco : Vinson Vivaldi
Wardrobe : Anggi Pratiwi

Special thanks to :
Topshop, Topman, Puma, Urban Laundry Mart, and Prodigi Post House.
---
YouTube attēli
Visi attēli no lielākajiem līdz mazākajiem
Noklikšķiniet uz peles labās pogas un izvēlieties "Save Image As...", lai lejupielādētu oriģinālo attēlu savā datorā.
---
Attēlu vietrāži URL:
Tieša saite uz attēlu ar izšķirtspēju: 640x480
---
Tieša saite uz attēlu ar izšķirtspēju: 480x360
---
Tieša saite uz attēlu ar izšķirtspēju: 320x180
---
Tieša saite uz attēlu ar izšķirtspēju: 120x90
---
Daži kadri no videoklipa un vietrāži URL katram: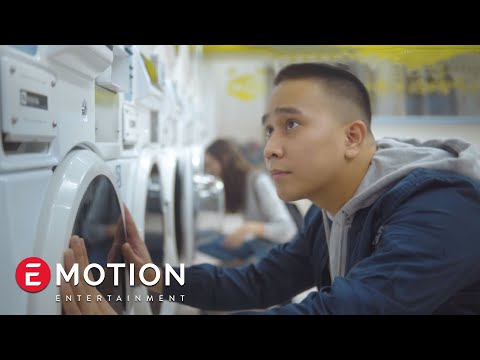 ---
Nosaukums un apraksts
Video apraksts un nosaukums.
Ja lauki ir tukši, videoklipam nav apraksta.
---
---
---