10 Strangest Areas in Games We Were Never Supposed to Find
In today's video we're diving into the top 10 areas in videos games we were never intended to find but were found anyway through the use of glitches, exploits, and mods.

Let me know in the comments if you've found an area in a video game we weren't meant to find.

Discord:

Pateron:
Any support you want to give (of any form) puts me a step closer to putting out videos quickly, regularly, and more consistently. :)

~Games Featured~ (SPOILERS)
Elder Scrolls: Skyrim
Spyro: Year of the Dragon
Spyro: Heroes Tale
Tony Hawk Pro Skater 4
Trepasser
Burnout Paradise
World of Warcraft
Halo 2
Landstalker
Final Fantasy VII
Shrek: Extra Large

~Clips and References~ SPOILERS
Skyrim - Dead Body Cleanup Cell



Spyro Year of the Dragon - Out of Bounds Arena


Trepasser - Hidden Test Area


Trepasser - Hidden Area in the Hidden Test Area


Gabe Newell Interview


Burnout Paradise - Out of Bounds Environments



World of Warcraft - The Pool of Upside Down Sinners




Halo 2 - Cut Warthog Run Ending



Landstalker - Cut Bathing Scene


Special thanks to Orange Velocity, Tikin, Tea Lady Hannah, Cassandra Lipp, Jeff Dawson, Jangoosed, Robert Tucker, AgentEvil, and Ghostie for their contributions to this video.
---
YouTube vaizdai
Visi vaizdai nuo didžiausio iki mažiausio
Paspauskite dešiniuoju pelės klavišu ir pasirinkite "Išsaugoti paveikslėlį kaip...", norėdami atsisiųsti originalų vaizdą į savo kompiuterį.
---
Vaizdo URL:
Tiesioginė nuoroda į vaizdą su raiška: 1280x720
---
Tiesioginė nuoroda į vaizdą su raiška: 640x480
---
Tiesioginė nuoroda į vaizdą su raiška: 480x360
---
Tiesioginė nuoroda į vaizdą su raiška: 320x180
---
Tiesioginė nuoroda į vaizdą su raiška: 120x90
---
Kelios vaizdo įrašo ir kiekvieno URL rėmeliai: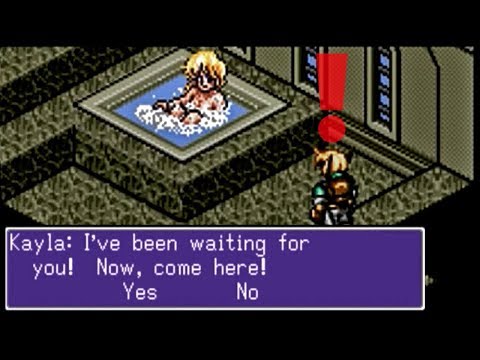 ---
Pavadinimas ir aprašymas
Vaizdo aprašas ir pavadinimas.
Jei laukai yra tušti, vaizdo įrašo aprašymas nėra.
---
---
---