【東方Vocal/Rock】 幽鬼傀儡、あるいはその愛と再生 「Akatsuki Records」 【Subbed】
Analog Google AdSene - High payouts, Bonus 5$ for registration
"You are a good girl, Yoshika.
I'll pet your head a lot later"
☆ミ Title: 幽鬼傀儡、あるいはその愛と再生 (Meaning "The Spirit Puppet, Or Rather Her Love And Resuscitation".)
☆ミ Album: Maiden's Salvation Theory 「少女救世論」
☆ミ Circle: Akatsuki Records 「暁Records」
★彡 Original Titles:
1—) リジッドパラダイス (Meaning "Rigid Paradise".) / Stage 3 Boss - Yoshika Miyako's Theme
2—) 古きユアンシェン (Meaning "Old Yuanxian".) / Stage 4 Boss - Seiga Kaku's Theme
★彡 Source: 東方神霊廟 ~ Ten Desires (Touhou Shinreibyou, meaning "Divine-Spirits of Mausoleum of the East".)
♬♪♫ ミ Vocal/Lyrics: Stack /
♬♪♫ ミ Arrangement: Stack Bros.
♬♪♫ ミ Original Composer: ZUN 「上海アリス幻樂団」
✧彡 Event: Hakurei Shrine Reitaisai 14 「博麗神社例大祭14」
✧彡 Release Date: May 07, 2017
✧彡 Website:
✧彡 Album Genre: Denpa, Electronic, Ballad&Rock — Touhou Vocal Arrangement Album.
✿彡 Picture Artist: 桜庭 友紀 (Sakuraba Yuuki)
✿彡 Artist's Pixiv Page:
✿彡 Illustration Source:
✿彡 Characters: From right to the left
一 Miyako Yoshika 「宮古芳香」
一 Kaku Seiga 「霍青娥」
"A rainy night with roaring thunder. Her sleep is disturbed, she turns into a puppet living for the second time. Her goals are random, she even forgot her poems. Only to die over again…"
— Stack
I think it's been a while and with recent albums Stack have been started to sing denpa like songs in recent Akatsuki Records albums. While I'm not fan of denpa and cute sounding vocals トレジャーチルノ which was track 2 in this album fun to listen. However I still do think that Stack's voice is meant to be metal. Yes she is good at and this is how we have came to known her with her rock vocals but I am still looking forward to listen epic vocal metal arranges from her after they released Bloody Devotion back in C90. Hopefully someday in the future this circle either focuses on epic vocal arranges just like this song or should release metal vocal arrange albums in their upcoming albums!
As for this arrange this is how I have come to liking this circle. Classic Akatsuki Records style with epic rock vocals thats accompanied by Stack's great and powerful vocals. I have also took liberty to chose the image based on what feelings it was aroused inside of me since I have no idea what the hell are the lyrics meaning. Hopefully we get translation for this song by Robin anytime soon and I'm sure the lyrics are also storytelling some epic tale which involves these two character in Ten Desire.
So that's it for today. I was planning to upload Alice's Emotion at first but somehow I ended up uploading from this album since I love this vocal arrange a lot and thought I must also share with you guys as soon as possible. Hope you guys also like it and I wish everyone have a great sunday!
PS: If you guys still haven't heard of "Bloody Devotion" then please go to following link to witness some epicness:
—
* Translated by "Robin/Maiko":
一
Please turn on captions in order to view kanji, romaji and English translated lyrics in this video!
Thanks in advance and (ヾ(´・ω・`)♪ Enjoy!
少女救世論 is a doujin album by 暁Records released on 2017-05-07 (Reitaisai 14). It features vocal arrangements of themes from Imperishable Night, Phantasmagoria of Flower View, the Embodiment of Scarlet Devil, Ten Desires, Undefined Fantastic Object, Perfect Cherry Blossom and Mystic Square.
・・・・・・・・・・・・・・・・・・・・・・・・・・・・・・・・・・・・・・・・­­・・・・・・
↓I do not own anything!↓
↓私は何も所有していない!↓
I don't own anything in the video, including the audio and picture. The credits go to the respective owners. This video is purely fan-made, and will not be used for profit or illegal sharing!
権利者がこの作品の配信を止めたい場合に私を連絡してください。ありがとうございます。
If you're the owner of any work in this channel and want to see it taken down, please contact me first.
Contact me via e-mail or PM via Youtube:
[email protected]
Thank you!
---
Immagini di YouTube
Tutte le immagini dal più grande al più piccolo
Fare clic con il pulsante destro del mouse e selezionare "Salva immagine con nome..." per scaricare l'immagine originale sul computer.
---
URL di immagini:
Link diretto all'immagine con risoluzione: 1280x720
---
Link diretto all'immagine con risoluzione: 640x480
---
Link diretto all'immagine con risoluzione: 480x360
---
Link diretto all'immagine con risoluzione: 320x180
---
Link diretto all'immagine con risoluzione: 120x90
---
A pochi fotogrammi dal video e URL a ciascuna: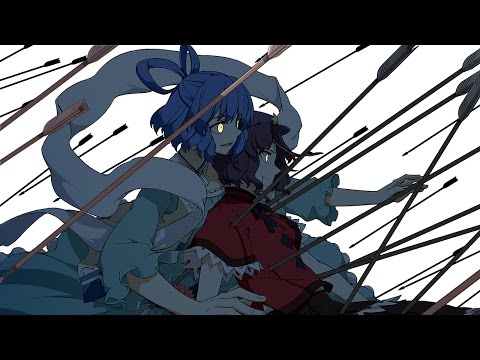 ---
Titolo e Descrizione
Descrizione e titolo del video.
Se i campi sono vuoti, non esiste alcuna descrizione per il video.
---
---
---