Mero Prem Prastab - New Nepali Song Ft. Shilpa Pokharel, Dikpal Karki || Saru Gautam, Dhurba Bisco
Analog Google AdSene - High payouts, Bonus 5$ for registration
Mero Prem Prastab - New Nepali Song 2019 || Shilpa Pokharel, Dikpal Karki || Saru Gautam, Dhurba Bisco
♫ Song: Mero Prem Prastab..."मेरो प्रेम प्रस्ताव"
♫ Singer: Saru Gautam, Dhurba Bisco
♫ Lyrics: Kumar Katwal
♫ Music: Dipak Sharma
♫ Arranger: Narendra Biyogi
➧ CRBT: 0799956
➧ PRBT: 70248826
➧ Smart Tell: 70117917
► VFX: Achyut Bajagain
► Post Production: Movie Factory
► Artsits: Shilpa Pokharel, Dikpal Karki
► Color Grading: Manoranjan Shrestha
► Cinematographer/Drone Operator: Utsav Dahal
► Editor: Shahil Khan
► Production: Dipen Gautam
► Dress: Raj Dress and Haired Center
► Camera Crew: Pathshala Films
► Choreographer/Director: Devendra Panday
➥ Special Thanks:
✹ Ashok Sunwar
✹ Desh Kumar Rai
✹ Saroj Gautam
✹ Preem Giri
✹ Raju Adhikari
✹ Dayaram Neupane
✹ Bharat Samari
✹ Kabu Gautam
✹ Rajkumar Katwal
✹ Lila Katwal
✹ Pashupati Bista
#osrdigital#meropremprastab#nepalisong
OSR Digital is one of the largest Digital and Physical (CD,VCD,DVD) movies distribution company in Nepal. It is one of the largest Super Hit Nepali Movie entertainment Contain Provider For Youtube channels in Nepal. This channel mainly focuses on entertaining our Youtube viewer from the New Nepali Movies. We upload Nepali Full Movies of various genres such as action, comedy, romantic, horror, drama etc.
We do upload all videos in this channel with full Digital Copyrights of ourselves or provided by different owners officially. If you have any copyright issue with our uploaded videos, please contact us to avoid the conflict.
►
[email protected]
► Facebook :
► Twitter :
►
---
Immagini di YouTube
Tutte le immagini dal più grande al più piccolo
Fare clic con il pulsante destro del mouse e selezionare "Salva immagine con nome..." per scaricare l'immagine originale sul computer.
---
URL di immagini:
Link diretto all'immagine con risoluzione: 1280x720
---
Link diretto all'immagine con risoluzione: 640x480
---
Link diretto all'immagine con risoluzione: 480x360
---
Link diretto all'immagine con risoluzione: 320x180
---
Link diretto all'immagine con risoluzione: 120x90
---
A pochi fotogrammi dal video e URL a ciascuna: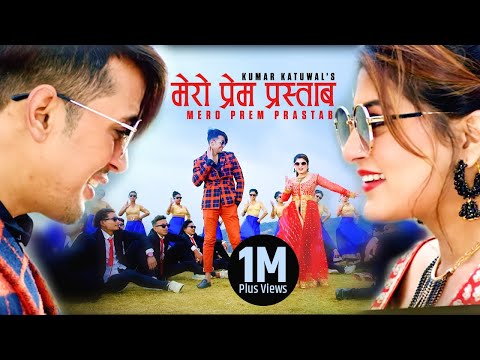 ---
Titolo e Descrizione
Descrizione e titolo del video.
Se i campi sono vuoti, non esiste alcuna descrizione per il video.
---
---
---