HOW TO FLY A QUADCOPTER/DRONE FOR BEGINNERS
In this video, I teach you how to fly a DJI Phantom 3 Standard drone...This video can also be for people just wanting some entertainment in their lives because....you may find it entertaining also:)) (OPEN FOR FAQ's)
DJI Phantom 3 Standard:
◇⧎◇⧎◇⧎◇⧎◇⧎◇⧎◇⧎◇⧎◇
FAQ's:
Q: WHAT THE FLIP IS THAT LIGHTNING CABLE DOING COMING OUT OF YOUR PHONE IS IT CHARGING THE PHONE? IS IT CONNECTED TO THE REMOTE? WHAT IS IT?
A: First off; no, it isn't connected to my controller. It is connected to my MacBook Pro simply so that I can record my iPhone screen with Quicktime Player. I do this because, at the time of recording this video, there were not any natively supported solutions to record an iPhone screen.
Q: What app is that? Why does mine not look the same?
A: The app is "DJI GO" and is used to connect to any DJI drones. The app is supported on both iPhone and Android. However, they do appear different between the two operating systems so that may be why your app looks different.
Q: Where are the recorded videos stored?
A: It really depends on your drone. For the DJI Phantom 3 Standard, they are located on a micro SD card which is placed in the camera of the drone itself that stores all the videos/photos recorded. The drone when you first buy it comes with a free included 8GB micro SD card :).
Q: How did you shoot in 4K from a 2.7k camera? What are your camera settings?
A: The simple answer is I didn't. The reason that this video is in 4K is due to the 2.7K footage being upscaled to 4K. The main camera I used to shoot this video, an iPhone 7, was used to record native 4K footages to that is why those parts of the video look so crispy ;). As for camera settings, I just used the standard automatic settings and I didn't change any color profiles or any other options in settings. Also, I didn't add any color grading in post. This is just all videos directly from the drone itself.
◇⧎◇⧎◇⧎◇⧎◇⧎◇⧎◇⧎◇⧎◇
Wanna see me more frequently? Check me out on some of my other social medias:
ϟ TWITTER:
ϟ INSTAGRAM:
ϟ SNAPCHAT:
ϟ FACEBOOK:
ϟ GOOGLE PLUS:
ϟ MY WEBSITE:
Contact:
[email protected]
◇⧎◇⧎◇⧎◇⧎◇⧎◇⧎◇⧎◇⧎◇
---
YouTube ongle de pouce
Toutes les images du plus grand au plus petit
Cliquez avec le bouton droit de la souris et sélectionnez "Enregistrer l'image sous..." pour télécharger l'image d'origine sur votre ordinateur.
---
URL d'image:
Lien direct vers l'image avec résolution: 1280x720
---
Lien direct vers l'image avec résolution: 640x480
---
Lien direct vers l'image avec résolution: 480x360
---
Lien direct vers l'image avec résolution: 320x180
---
Lien direct vers l'image avec résolution: 120x90
---
Quelques images de la vidéo et des URL à chaque: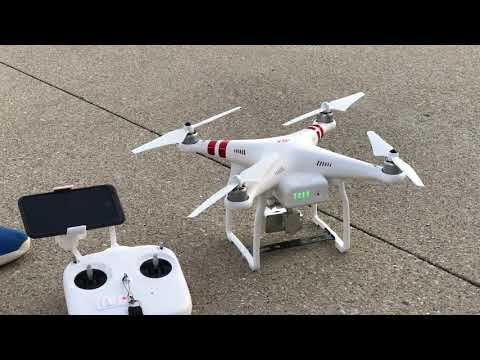 ---
Titre et description
Description et titre de la vidéo.
Si les champs sont vides, il n'y a pas de description de la vidéo.
---
---
---