CHALE AANA : De De Pyaar De I Ajay Devgn, Tabu, Rakul Preet l Armaan Malik, Amaal Mallik, Kunaal V
Presenting Chale Aana from De De Pyaar De, a song that'll tug at your every heartstring, picturized on Ajay Devgn & Rakul Preet Singh. Enjoy the soulful voice of Armaan Malik in the melodious composition by Amaal Mallik and the heart touching lyrics by Kunaal Vermaa.

#ChaleAana #ArmaanMalik #AmaalMallik

♪ Full Song Available on ♪
iTunes :
Gaana :
Apple Music :
Google Play :


Song: CHALE AANA
Singer: Armaan Malik.
Music : Amaal Mallik
Lyrics : Kunaal Vermaa
Music Label: T-Series

Music Team :
Music Producers: Sourav Roy & Amaal Mallik.
Song Mixed & Mastered By: Eric Pillai at Future Sound Of Bombay.
Mix Assistant: Michael Edwin Pillai.
Music Assistants : Ralph Rodrigues, Ansh Radia, Krish Trivedi, Shishir Samant, Yash Narvekar, Zaiyd Patni (Zeek), Luvdeep Saini (LDS), Ankush Bhardwaj, Vivek Bharti, Gaurav Sanghvi, Anvay Patil, Rujul Deolikar.
All Live Instruments Recorded by Rahul Sharma (AMV Studios) & Vijay Dayal (Yash Raj Studios)
Vocals Recorded By Tanay Gajjar at Wow & Flutter Studios.
Live Flutes: PMK Naveen Kumar.
Acoustic Guitars: Ankur Mukherjee.
Electric Guitars : Roland Fernandes
Live Bass : Roland Fernanades.
Live Rhythms Arranged & Performed by Dipesh Varma.
Live Dholaks : Satyajit Jamsandekar & Ratnadeep Jamsandekar.
Live Tablas: Satyajit Jamsandekar
String Section Arrangements By Prakash Peters & Daboo Malik.
Strings Conducted By Amar Macwana.
Live Violins: Dilshad Ahmed, Neville Franco, Mario Fernandes, Jeetender Thakur, Kohei Takamatsu, Mohsin Khan, Abhijeet Majmudar, Babu Shrivastava, Devi Dutt Robin Christian, Buddhadev Singh, Suresh Tamaiya, Rajesh Kapoor, Sandeep Thakur, Levin D'costa, Raju Padiyar.
Live Violas : Mario Fernandes , Amal, Jeetender Thakur, Sankar Indorkar, Sandeep Thakur, Kohei Takamatsu.
Music Coordinator: Ramanand Shetty.
Production Manager: Jyothi Malik.
___
Enjoy & stay connected with us!

---
YouTube ongle de pouce
Toutes les images du plus grand au plus petit
Cliquez avec le bouton droit de la souris et sélectionnez "Enregistrer l'image sous..." pour télécharger l'image d'origine sur votre ordinateur.
---
URL d'image:
Lien direct vers l'image avec résolution: 1280x720
---
Lien direct vers l'image avec résolution: 640x480
---
Lien direct vers l'image avec résolution: 480x360
---
Lien direct vers l'image avec résolution: 320x180
---
Lien direct vers l'image avec résolution: 120x90
---
Quelques images de la vidéo et des URL à chaque: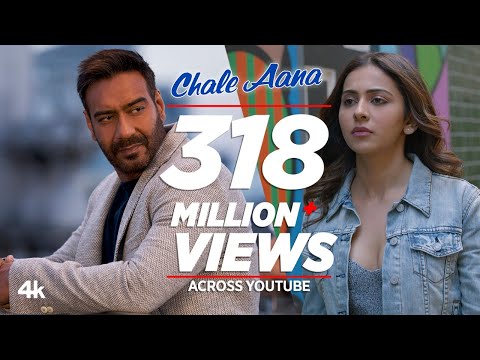 ---
Titre et description
Description et titre de la vidéo.
Si les champs sont vides, il n'y a pas de description de la vidéo.
---
---
---