Pixel 3 XL Durability Test - Does the back glass Scratch?!
Grab your protective Pixel 3 XL dbrand skin HERE: (Or customize your own phone!) Huge thanks to dbrand for sponsoring this video. Its time to find out how durable the Pixel 3 XL is in real life. How easy does the back glass scratch on the pixel 3? Is the glass soft? or is it actually an abrasive, sanding down bits of whatever it touches? The only way to find out if the Pixel 3 is durable or not is with a durability test.

We start by scratching the screen of the Pixel 3 XL, right below that massive notch. Then we assess the build quality of the body with my super scientific razor knife. Looking at the paint, the metal, and finally we scratch the back glass of the pixel 3 XL. Will a coin scratch the back glass? What about keys, or plastic?

Google Pixel 3 XL Teardown video:
Totally Transparent Pixel 3!:

I think this Pixel 3 XL is a phone that *needs* protection.

Awesome Smartphone Tool Kit:
LARGER tool kit:
Green Pry tool:
Metal phone opening tool:

Customize your own Tesla Here:

The camera I used to film this video:
The Lens I used for this video:
Wide angle lens:
And this Metabones adapter:
This is the drone I use:
Music is from HERE:  

*Follow me for updates!*
Instagram:
Facebook:
Twitter:
Snapchat:
GooglePlus:

TO SEND ME STUFF: See my P.0. Box on my 'About page':

JerryRigEverything assumes no liability for property damage or injury incurred as a result of any of the information contained in this video. JerryRigEverything recommends safe practices when working with power tools, automotive lifts, lifting tools, jack stands, electrical equipment, blunt instruments, chemicals, lubricants, expensive electronics, or any other tools or equipment seen or implied in this video. Due to factors beyond the control of JerryRigEverything, no information contained in this video shall create any express or implied warranty or guarantee of any particular result. Any injury, damage or loss that may result from improper use of these tools, equipment, or the information contained in this video is the sole responsibility of the user and not JerryRigEverything. Only attempt your own repairs if you can accept personal responsibility for the results, whether they are good or bad.
---
YouTube Bilder
Alle Bilder vom größten bis zum kleinsten
Klicken Sie mit der rechten Maustaste und wählen Sie "Bild speichern unter...", um das Originalbild auf Ihren Computer herunterzuladen.
---
Bild-URLs:
Direkter Link zum Bild mit Auflösung: 1280x720
---
Direkter Link zum Bild mit Auflösung: 640x480
---
Direkter Link zum Bild mit Auflösung: 480x360
---
Direkter Link zum Bild mit Auflösung: 320x180
---
Direkter Link zum Bild mit Auflösung: 120x90
---
Ein paar Frames aus dem Video und URLs zu jedem: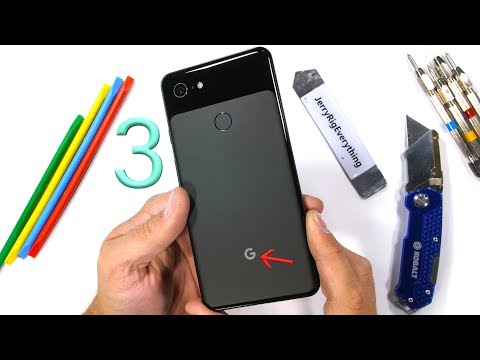 ---
Titel und Beschreibung
Beschreibung und Titel des Videos.
Wenn die Felder leer sind, gibt es keine Beschreibung für das Video.
---
---
---