AYDAH GETS A TERRIBLE REPORT CARD IN SCHOOL!? GROUNDED FROM iPHONE!!
Analog Google AdSene - High payouts, Bonus 5$ for registration
Aydah has been trying really hard in middle school!! She has been working really hard to bring her terrible grades up. The parents get a secret letter in the mail from the dean!!! Will it be good news or bad news??
*****FOLLOW US******
↝ IT'S JUST JAYJAY: SUBSCRIBE TO HER CHANNEL HERE:
↝ TWITTER: SmellyBelly TV, Terra Vlach
↝ INSTAGRAM
Terra @smellybellymom
Jesse @smellybellydad
Jayla @jayjay_ofishal
[email protected]
_ofishal
Rory's @rorykate_ofishal
MUSICALLY- SmellyBelly TV
Rory_Kate
***We are a family of 5 who love creating fun videos for everyone watch. We love entertaining, and being silly and goofy on camera. Some of our favorite videos to create include slime! We make fluffy slime, cloud slime, crunchy slime, asmr slime, and more! We also love doing 24 hour challenges, food challenges, cooking competitions and funny skits to make everyone laugh. We love doing house vlogs, and taking you guys with us on vacation!!
******FUN FACTS******
-Terra used to be a chef, but now is a professional SLIME MAKER!!!
- Jesse is a musician, and can play lots of instruments, but lately has been into making music videos for the channel.
- Jayla is the oldest. She is 14, and is in 9th grade. She loves being funny, and making everyone laugh!
- Aydah is the monkey in the middle at 11 years old, and is in 6th grade. She love caring for others, and also being a goofball
- Rory is the youngest. She is 6, and was born one month early!! She only weighed 5 pounds!
Music From Epidemic Sound
---
YouTube Bilder
Alle Bilder vom größten bis zum kleinsten
Klicken Sie mit der rechten Maustaste und wählen Sie "Bild speichern unter...", um das Originalbild auf Ihren Computer herunterzuladen.
---
Bild-URLs:
Direkter Link zum Bild mit Auflösung: 1280x720
---
Direkter Link zum Bild mit Auflösung: 640x480
---
Direkter Link zum Bild mit Auflösung: 480x360
---
Direkter Link zum Bild mit Auflösung: 320x180
---
Direkter Link zum Bild mit Auflösung: 120x90
---
Ein paar Frames aus dem Video und URLs zu jedem: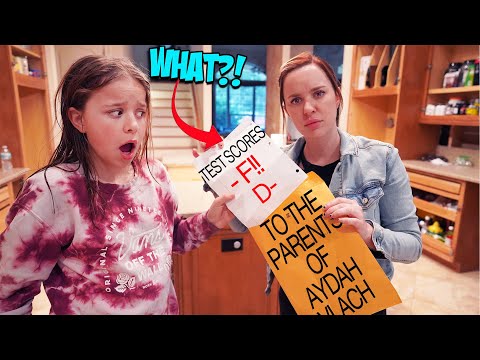 ---
Titel und Beschreibung
Beschreibung und Titel des Videos.
Wenn die Felder leer sind, gibt es keine Beschreibung für das Video.
---
---
---