[ASMR] Eye Examination ft Creative Calm ASMR
Hello lovelies! This was so fun to film - apologies about the blur sometimes! Dr Michelle is giving her eye patient Lucy a thorough eye check with light triggers, snellen chart reading and more!
Lucy's video:
MERCH:
Subscribe to my new channel to be the first to see vlogs, Fashion and lifestyle content from me! :
For business inquiries:
[email protected]
My social media links:
Twitter:
Instagram: @sophiemichelleasmr
Lots of love x
Open Animation by Sam Mercer
YOUTUBE -
WEBSITE - itsonly5am.com
Feather Waltz by Kevin MacLeod is licensed under a Creative Commons Attribution license ()
Source:
Artist:
---
YouTube Bilder
Alle Bilder vom größten bis zum kleinsten
Klicken Sie mit der rechten Maustaste und wählen Sie "Bild speichern unter...", um das Originalbild auf Ihren Computer herunterzuladen.
---
Bild-URLs:
Direkter Link zum Bild mit Auflösung: 480x360
---
Direkter Link zum Bild mit Auflösung: 320x180
---
Direkter Link zum Bild mit Auflösung: 120x90
---
Ein paar Frames aus dem Video und URLs zu jedem: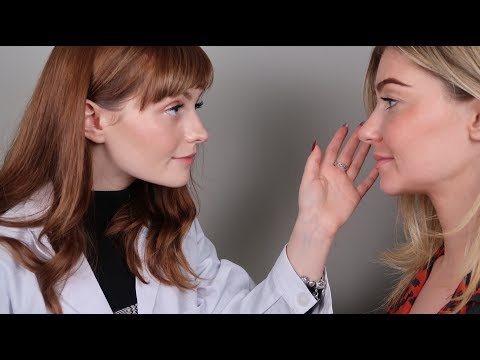 ---
Titel und Beschreibung
Beschreibung und Titel des Videos.
Wenn die Felder leer sind, gibt es keine Beschreibung für das Video.
---
---
---