HOW TO PERFORM THE "SWORD THROUGH CARD" TRICK!
The secrets of this popular magic trick performed on street corners around the world is finally revealed -- how to have someone select a card, toss the deck in the air, then "magically" spear the selected card with a sword!

World's Scariest Magic Tricks -
Unbelievable Psychic Magic -
Mind-blowing Illusions -
Tricky Slight of Hand -
Death Defying Tricks -
Amazing Escapes -
Classic Magic Illusions -
Stupefying Vanishing Acts -

Come to our channel every Thursday to see more magic tricks and how they are performed!

Breaking the Magician's Code: Magic's Biggest Secrets Finally Revealed is a series of television shows produced by Nash Entertainment in which the closely guarded secrets behind classic magic tricks and illusions are exposed by the Masked Magician, aided by his beautiful assistants.

The enormously popular TV specials and series featured the incognito magician performing large-scale illusions and a few smaller-scale close-up magic tricks... then revealing the secrets of how the tricks were done.
---
Obrázky YouTube
Všechny obrázky od největších po nejmenší
Klepněte pravým tlačítkem myši a vyberte "Uložit obrázek jako...", chcete-li stáhnout původní obrázek do počítače.
---
Adresy URL obrázků:
Přímý odkaz na obrázek s rozlišením: 640x480
---
Přímý odkaz na obrázek s rozlišením: 480x360
---
Přímý odkaz na obrázek s rozlišením: 320x180
---
Přímý odkaz na obrázek s rozlišením: 120x90
---
Několik snímků z videa a adres URL ke každému: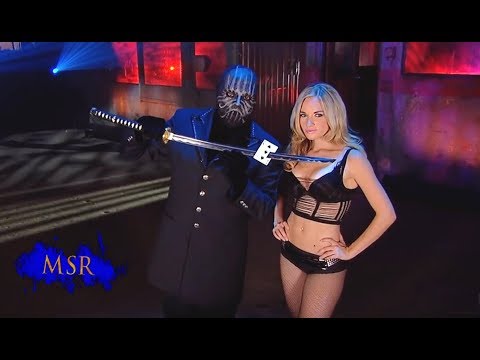 ---
Název a popis
Popis a název videa.
Pokud jsou pole prázdná, neexistuje popis videa.
---
---
---