"Pirim Nalaune"- New Nepali Song || Aashish Sachin, Melina Rai || Ft. Barsha Raut, Aashish Sachin
Analog Google AdSene - High payouts, Bonus 5$ for registration
"Pirim Nalaune (Dari Fulyo) "- New Nepali Song || Aashish Sachin, Melina Rai || Ft. Barsha Raut, Aashish Sachin
AAROHI PARTY'S COLLECTION PRESENTS
A Presentation of AAROHI GAUTAM
Aashish Sachin's
Pirim Nalaune
► Album: AAROHI
► Vocal: Aashish Gautam (Sachin), Melina Rai
► Lyrics/ Music: Deepak Sharma
► Arrange: Narendra Biyogi
► Mixing: Shyamshwet Rashaily (Prisma)
► Feat: Barsha Raut, Aashish Sachin
► Cinematographer: Utsav Dahal
► Editor/ Colorist: Nabin Niraula
► Choreographer: Gamvir Bista
► Concept/ Associate Dir. : Jaya Sharma
► Director: Subrat Raj Acharya
►Guitar: Sanjeev Baraili
►Madal:Anil Thapa Magar
►Flute: Ratna B.K
►Sahanai: Bal Bahadur Jairu
► Media Co-ordinator: Pradip Karki, Subash Pradhan
► MUA: Lokesh Thapa
► Wardrobe: Om Collection
► Asst. Director: Saibrat Acharya
► Asst. Choreographer: Surendra Basel, Subol Thapa
► Art: Singhe Lama, Dinesh "Gaida", Chiranjibi Bhandari
► Kitchen: Kumar, Bikash, Kala
► Production Manager: Dipen Gautam
► Transportation: Manoj Bhujel, Min Bdr, Shrestha
► Light Management: Hari Parajuli, Kamal Pandey
► Spotboy: Subin Chettri, Pawan Khadka
► Camera Taker: Prince Humagain
► Special Thanks to: Poonam Basnet Gautam, Dipendra Bista,
Sudip Khadka, Dipin Krishna Shrestha, Kissan
Dahal, Sujit Pandey, Furnicon One Team,
Shrestha Hardware, Rabisu team, Milan,
Shambhu, Sunkoshi Restaurant, Maitidevi,
CBH International Co. Ltd (China),
Aarohi Gautam Presentation,
Pharping Hydropower
►Dancers: Muna, sabina, Reeta, Sapana, Sangita, Sumitra, Sumita,
Anisha, Somiya, Kabita, Samjhana, Lapsang,
Pratikshya, Geeta, Monalisha, Sita, Manisha, Devi, Paru,
Aaryan, Ritesh, Rajaram, Amar, Barun, Sushant,
Nimbabu, Prakash, Girish, Somu, Sunil, Raj, Dev,
Birendra, Pujan, Nikesh, Bishal, Rajkumar, Keshab
CRBT: 0786712
PRBT:70221445
Smart Tell Code: 70117061
#osrdigital#Pirimnalaune#osrdigitalmovies
OSR Digital is one of the largest Digital and Physical (CD,VCD,DVD) movies distribution company in Nepal. It is one of the largest Super Hit Nepali Movie entertainment Contain Provider For Youtube channels in Nepal. This channel mainly focuses on entertaining our Youtube viewer from the New Nepali Movies. We upload Nepali Full Movies of various genres such as action, comedy, romantic, horror, drama etc.
We do upload all videos in this channel with full Digital Copyrights of ourselves or provided by different owners officially. If you have any copyright issue with our uploaded videos, please contact us to avoid the conflict.
[email protected]
©OSR Digital
Facebook :
Twitter :
---
Obrázky YouTube
Všechny obrázky od největších po nejmenší
Klepněte pravým tlačítkem myši a vyberte "Uložit obrázek jako...", chcete-li stáhnout původní obrázek do počítače.
---
Adresy URL obrázků:
Přímý odkaz na obrázek s rozlišením: 1280x720
---
Přímý odkaz na obrázek s rozlišením: 640x480
---
Přímý odkaz na obrázek s rozlišením: 480x360
---
Přímý odkaz na obrázek s rozlišením: 320x180
---
Přímý odkaz na obrázek s rozlišením: 120x90
---
Několik snímků z videa a adres URL ke každému: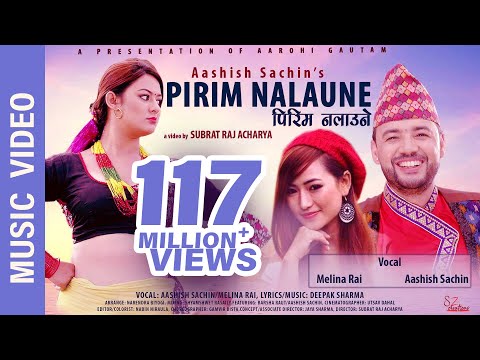 ---
Název a popis
Popis a název videa.
Pokud jsou pole prázdná, neexistuje popis videa.
---
---
---