German Medieval Crusader Song - Palästinalied
Interpreted by Arany Zoltán, his channel:


''Palästinalied'' (Palestine Song) is a song written in the early 13th century by Walther von der Vogelweide, the most celebrated German medieval lyric poet. The poem is written in Middle High German. It is one of the few songs by Walter for which a melody has survived. The oldest source for the melody is the Münster fragment, which is dated to the early 14th century.
The Palästinalied was written at the time of the Fifth Crusade (1217-1221). Its subject is the Christian gospel told from the perspective of a pilgrim setting foot in the Holy Land. The song's conclusion refers to the crusades themselves, asserting that, in view of the claim of all three Abrahamic religions to the land of Palestine, the Christian claim is just (Al diu werlt diu strîtet her / Wir sîn an der rehten ger / Reht ist, daz er uns gewer "All the world is warring here [in the Holy Land] / Our claim is the just one / It is right that He [God] grant it").
---
Obrázky YouTube
Všechny obrázky od největších po nejmenší
Klepněte pravým tlačítkem myši a vyberte "Uložit obrázek jako...", chcete-li stáhnout původní obrázek do počítače.
---
Adresy URL obrázků:
Přímý odkaz na obrázek s rozlišením: 640x480
---
Přímý odkaz na obrázek s rozlišením: 480x360
---
Přímý odkaz na obrázek s rozlišením: 320x180
---
Přímý odkaz na obrázek s rozlišením: 120x90
---
Několik snímků z videa a adres URL ke každému: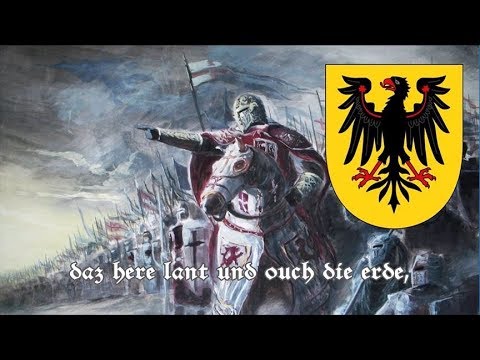 ---
Název a popis
Popis a název videa.
Pokud jsou pole prázdná, neexistuje popis videa.
---
---
---