Janam Janam - New Nepali Song || Prabisha Adhikari, Raju Cenchury || Ft. Nabaraj Uprety, Jina Thapa
Janam Janam - New Nepali Song || Prabisha Adhikari, Raju Cenchury || Ft. Nabaraj Uprety, Jina Thapa
Song: Janam Janam...
Vocal: Prabisha Adhikari, Raju Cenchury
Lyrics / Music: Bhim BC
Arrange: Shailendra M Pradhan (Babu)
Feat: Nabaraj Uprety, Jina Thapa
Camera: Bibek Lama
Editor: Prabin Bhatta
Mixed / Mastering: Kishor Thapa
Studio: A One Musician
Transport: Padam Thapa Magar (Bhanja)
Kitchen: Anil Lama and Team
Lights: Suraj GR, Prakash Kharel
Production Manager: Laxman Kharel
Camera Asst.: Sudarshan Pudasaini
Hair: Madhu Sunuwar
MUA: Sakchham Pudasaini, Buddhi Pakhrin
Drone: Santosh Mahara
Graphics: Manoj Karki
Color Grading: Nabin Niraula
Direction: Dipendra Timlsina
Post Production: Mandali Films
#osrdigital
OSR Digital is one of the largest Digital and Physical (CD,VCD,DVD) movies distribution company in Nepal. It is one of the largest Super Hit Nepali Movie entertainment Contain Provider For Youtube channels in Nepal. This channel mainly focuses on entertaining our Youtube viewer from the New Nepali Movies. We upload Nepali Full Movies of various genres such as action, comedy, romantic, horror, drama etc.
We do upload all videos in this channel with full Digital Copyrights of ourselves or provided by different owners officially. If you have any copyright issue with our uploaded videos, please contact us to avoid the conflict.
►
[email protected]
► Facebook :
► Twitter :
►
---
Obrázky YouTube
Všechny obrázky od největších po nejmenší
Klepněte pravým tlačítkem myši a vyberte "Uložit obrázek jako...", chcete-li stáhnout původní obrázek do počítače.
---
Adresy URL obrázků:
Přímý odkaz na obrázek s rozlišením: 1280x720
---
Přímý odkaz na obrázek s rozlišením: 640x480
---
Přímý odkaz na obrázek s rozlišením: 480x360
---
Přímý odkaz na obrázek s rozlišením: 320x180
---
Přímý odkaz na obrázek s rozlišením: 120x90
---
Několik snímků z videa a adres URL ke každému: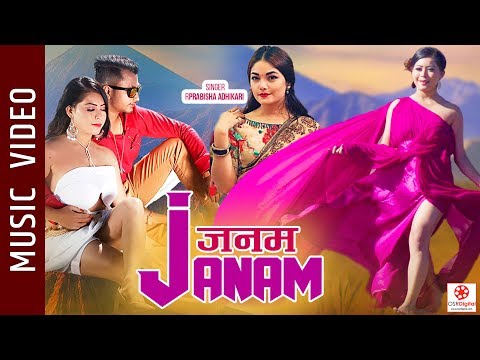 ---
Název a popis
Popis a název videa.
Pokud jsou pole prázdná, neexistuje popis videa.
---
---
---