EU4 Navarra's Golden Century 5
Navarra run in the new Golden Century DLC! Going to convert all the silly cultures to Basque! :)

If you enjoyed this video please hit the Like button, it helps the channel grow!
Leave a comment if you have thoughts to share!

This series is best viewed from the playlist:


► Subscribe -
► Patreon -
► Discord -
► Livestreams -
► Twitter -
► Reddit -

Available on Steam -
Europa Universalis IV is developed by Paradox Development Studio. Published by Paradox Interactive.
Copyright © 2013 Paradox Interactive AB.

The following DLC is used in this series:
Golden Century,Dharma, Rule Britannia, Cradle of Civilization, Third Rome, Mandate of Heaven, Rights of Man, Mare Nostrum, The Cossacks, Common Sense, El Dorado, Art of War, Res Publica, Wealth of Nations, and Conquest of Paradise.

DISCLAIMER - You should assume all videos on this channel are recorded using review keys provided by the developers of their games.
---
Obrázky YouTube
Všechny obrázky od největších po nejmenší
Klepněte pravým tlačítkem myši a vyberte "Uložit obrázek jako...", chcete-li stáhnout původní obrázek do počítače.
---
Adresy URL obrázků:
Přímý odkaz na obrázek s rozlišením: 640x480
---
Přímý odkaz na obrázek s rozlišením: 480x360
---
Přímý odkaz na obrázek s rozlišením: 320x180
---
Přímý odkaz na obrázek s rozlišením: 120x90
---
Několik snímků z videa a adres URL ke každému: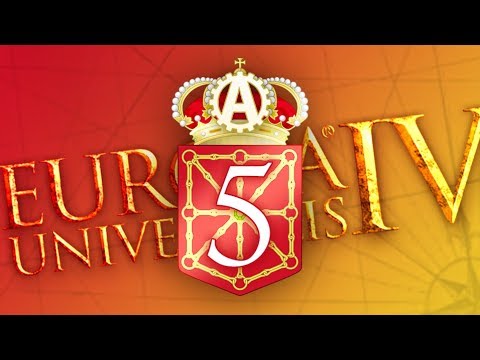 ---
Název a popis
Popis a název videa.
Pokud jsou pole prázdná, neexistuje popis videa.
---
---
---