Zelda Theory: Mario's Imprisoned Soul? "Majora's Mask"
Did you REMEMBER to LIKE and Check the Links Below?

Want to see my Pokemon Theories before anyone else? Donate over at Patreon for exclusive links to my theories before anyone else! Along with other great rewards!



This Link is only for a One Time Donation, link below-



Your Donations not only help my shows, but also help the poor, needy, and hungry, as well as Children who need toys.

A Better Explanation can be found here-


I stream at on TwitchTV -


Like Me On Facebook for Free Frequent Posts Online Gaming Codes-


Tweet About Me On Twitter for Fast Updates and Free Gaming Codes-


Join my Circle on Google +


Myspace If You Still Use It-


Tuumblr For Those Who Tumble-


I use Royalty Free Music, Please see the Link Below for Credit-


Add Me-

3DS - 2294-4125-6694 Friend Code
Xbox - Protomario
PSN - Protomario
Steam - Protomario
Skype - YouTubeProtomario

Intro Music-

Music used is:

Funkn Waffles by TeknoAXE
&
Metropolis by Traktion


Thanks and Happy Gaming

Please Note, all the Pictures and Video Images that I use do not belong to me. I own no rights to the images found on Google, or recorded from said Video Games. All content is property of its content creator. Please support the companies that produce these Video games, Pictures, and Musical Segments.
---
Obrázky YouTube
Všechny obrázky od největších po nejmenší
Klepněte pravým tlačítkem myši a vyberte "Uložit obrázek jako...", chcete-li stáhnout původní obrázek do počítače.
---
Adresy URL obrázků:
Přímý odkaz na obrázek s rozlišením: 640x480
---
Přímý odkaz na obrázek s rozlišením: 480x360
---
Přímý odkaz na obrázek s rozlišením: 320x180
---
Přímý odkaz na obrázek s rozlišením: 120x90
---
Několik snímků z videa a adres URL ke každému: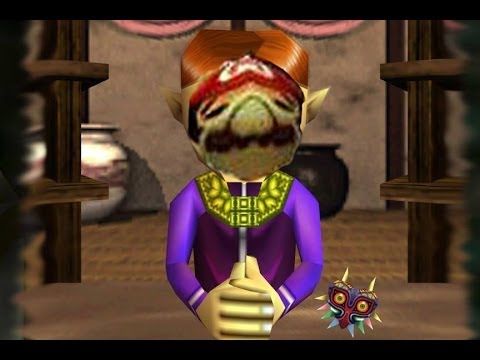 ---
Název a popis
Popis a název videa.
Pokud jsou pole prázdná, neexistuje popis videa.
---
---
---