Hela Cate Blanchett Hot Toys Thor Ragnarok MMS 449 Limited Collectible Figure Preview
Analog Google AdSene - High payouts, Bonus 5$ for registration
You can buy Hela here:
Email me at
[email protected]
Message me on Facebook at
Tweet at
Instagram Siri_Emerald
Available today for $234.99
"I'm not a queen, and I'm not a monster... I'm the Goddess of Death!"
With blistering success of the epic screenplay by Marvel Studios, Thor: Ragnarok is well-received worldwide and the characters have all gained tremendous popularity including the newly introduced female villain Hela, the Goddess of Death. With deadly powers unlike anything else in the Nine Realms, Hela is seeking vengeance against those who imprisoned her eons ago.
In response to the immense fame of the newly introduced character, Hot Toys is pleased to officially introduce the highly-anticipated 1/6th scale Hela collectible figure from Thor: Ragnarok!
Sophisticatedly crafted with striking likeness of Hela's appearance portrayed by Cate Blanchett in the movie, the figure features a newly developed head sculpt with black-colored horns, a specially tailored Hela outfit with magnetically attachable green colored cape, two swords, a damaged Mjolnir attached to the hand, and figure stand.
Furthermore, Hot Toys will be including bonus accessories for this collectible figure that will certainly be a delight for fans after seeing the film. Stay tuned with us to find out what they are very soon!
Marvel fanatics, be sure to pick-up the fantastic 1/6th scale Hela collectible figure now to add to your expanding Marvel Cinematic Universe collection!
Head Sculpted by JEA-SUNG, EOM.
3D Designed by DA-HYE, KIM
Head Painted by JC. HONG & E-LEE
Head Art Directed by JC. HONG
Newly developed sculpt with authentic and detailed likeness of Cate Blanchett as Hela in her horned headgear in Thor: Ragnarok
Movie-accurate facial expression and make-up
Body with over 28 points of articulations
Approximately 31 cm tall
7 pieces of interchangeable hands including:
1 pair of gesturing hands
1 pair of relaxed hands
1 pair of sword holding hands
1 piece of right hand holding a damaged Mjolnir
Each piece of head sculpt is specially hand-painted
A specially tailored one-piece black color battle suit with detailed texture and green colored lines
1 green colored cape (magnetically attachable)
1 pair of black-colored platform boots with green colored lines
2 swords
Specially-designed figure stand with character nameplate and the movie logo
Additional bonus accessories
Release date: Approximately Q3 – Q4, 2018
**Prototype shown is not final, pending licensor and talent approval
**Product details can subject to change without further notice
© 2017 Marvel.
© 2017 Hot Toys Limited. All Rights Reserved.
MMS 449
12" tall
Thanks for watching and Happy Collecting!
Music Published on Nov 22, 2017
Track: Au5 & Last Heroes - Lush (feat. Holly Drummond) [NCS Release]
Music provided by NoCopyrightSounds.
Watch:
Free Download / Stream:
---
Obrázky YouTube
Všechny obrázky od největších po nejmenší
Klepněte pravým tlačítkem myši a vyberte "Uložit obrázek jako...", chcete-li stáhnout původní obrázek do počítače.
---
Adresy URL obrázků:
Přímý odkaz na obrázek s rozlišením: 1280x720
---
Přímý odkaz na obrázek s rozlišením: 640x480
---
Přímý odkaz na obrázek s rozlišením: 480x360
---
Přímý odkaz na obrázek s rozlišením: 320x180
---
Přímý odkaz na obrázek s rozlišením: 120x90
---
Několik snímků z videa a adres URL ke každému: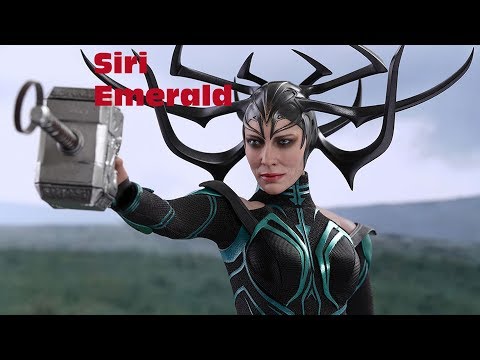 ---
Název a popis
Popis a název videa.
Pokud jsou pole prázdná, neexistuje popis videa.
---
---
---