Why Steve Jobs Didn't Use Social Media
Half the world spends two to six hours a day on social media, and those numbers keep going up. A lot of the credit goes to Steve Jobs, the inventor of the iPhone (and co-founder of Apple Computers.)

But when you picture Steve, make sure it's with his head up, addressing a crowd, looking into someone's eyes, or exploring the world, not bent over the little screen so many of us hold in our hands. Steve Jobs was the least likely in any crowd to be gazing at social media! He didn't use Facebook, and he didn't use Twitter.

Other videos you might like:
Why Steve Jobs Didn't Have a License Plate
I Adopted Rich People's Habits, See How My Life Changed
12 Signs of High Intelligence You Probably Have

TIMESTAMPS:
"Collecting the dots". What is it? 0:37
What Steve Jobs did in сollege 1:43
Always do your research 4:47
Third-Party trackers 5:53
Be careful with the jokes 7:12

#SteveJob #socialmedia #brightside

Preview photo credit:
Apple director Steve Jobs shows iPhone: By Kremlin.ru, CC BY 4.0 ,
Animation is created by Bright Side.

SUMMARY:
- Like most inventors, Steve was always looking for the next idea, and he believed there was no substitute for a good old face to face exchange.
- And while Steve Jobs did invent the iPhone, he didn't do it alone! He shared that credit with more than ten other inventors!
- Another reason Steve didn't spend time on social media was that so many of his good ideas come from the random inspiration he encountered in the "real" world.
- When discussing creativity, Steve talked a lot about "connecting the dots," but it might be more accurate to say that Steve believed that first you had to "collect" the dots.
- You've probably heard that Steve Jobs dropped out of college, and that's true, but it's also a little misleading. Not only did Steve stick around campus, he kept taking classes!
- You see, once Steve no longer had to worry about fulfilling "requirements" for a major, he was free to observe any class that interested him.
- Steve "collected the dot" and "dropped in" to a calligraphy class! Years later, when he was designing the first apple computers, Steve used the things he learned in Calligraphy class to design the first suite of computer fonts.
- So if you, unlike Steve Jobs, are constantly attached to your screen, always do your research. That's what third party trackers are doing…their research on you!
- A good tip for browsing the web is the classic "If something sounds too good to be true, it usually is."
- Never give out personal information like your social security number or mother's maiden name.
- Never post anything on line that you don't want to have "Track" you forever. Be especially careful with the jokes.
- In April of 2017, officials at Harvard discovered a Facebook group where accepted students made some jokes in bad taste. Even though the students insisted that it was all in fun, and many of the jokes were about themselves, Harvard revoked the admission from ten students.
- This doesn't mean you have to give up social media. It's fun, informative, and lots of jobs and schoolwork require it. Just practice safe behavior.

Music by Epidemic Sound

Subscribe to Bright Side :
----------------------------------------------------------------------------------------
Our Social Media:
Facebook:
Instagram:
5-Minute Crafts Youtube:

Stock materials (photos, footages and other):




----------------------------------------------------------------------------------------
For more videos and articles visit:

---
Obrázky YouTube
Všechny obrázky od největších po nejmenší
Klepněte pravým tlačítkem myši a vyberte "Uložit obrázek jako...", chcete-li stáhnout původní obrázek do počítače.
---
Adresy URL obrázků:
Přímý odkaz na obrázek s rozlišením: 1280x720
---
Přímý odkaz na obrázek s rozlišením: 640x480
---
Přímý odkaz na obrázek s rozlišením: 480x360
---
Přímý odkaz na obrázek s rozlišením: 320x180
---
Přímý odkaz na obrázek s rozlišením: 120x90
---
Několik snímků z videa a adres URL ke každému: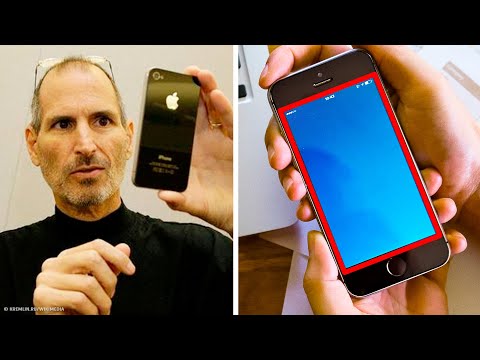 ---
Název a popis
Popis a název videa.
Pokud jsou pole prázdná, neexistuje popis videa.
---
---
---