Most Inspiring Emotional Music Compilation | 2-Hours Of Beautiful Cinematic Music
The most emotional orchestral pieces to inspire your mind!

Tracklist:
0:00 Thomas Newman – Any Other Name (American Beauty Soundtrack)
4:04 Jeremy Soule – Wings of Kynareth (The Elder Scrolls: Oblivion Soundtrack)
7:35 Thomas Newman – That Next Place (Meet Joe Black Soundtrack)
17:45 Anthony Greninger – My Serenity
22:47 Alan Silvestri – Crossroads (Cast Away Soundtrack)
24:56 Gareth Coker – Up The Spirit Cavern Walls (ft. Tom Boyd) (Ori and the Blind Forest Soundtrack)
30:32 James Horner – The Ludlows (Legends of the Fall Soundtrack)
36:11 John Williams – The Book Thief (The Book Thief Soundtrack)
43:16 Martin O'Donnell – Never Forget (Halo 3 Soundtrack)
46:24 Jeremy Soule – Mintrel's Lament (The Elder Scrolls: Oblivion Soundtrack)
51:07 The Cinematic Orchestra – Arrival of the Birds / Transformation (The Crimson Wing Soundtrack)
58:47 Thomas Newman – Define Dancing (Wall-E Soundtrack)
1:01:10 Debussy – Arabesque No. 1
1:05:47 Miriam Stockley – Perfect Day (The Beatrix Potter Music Collection)
1:09:11 Austin Wintory – Threshold (Journey Soundtrack)
1:15:16 Thomas Newman – The Ripples Must Be Endless (The Adjustment Bureau Soundtrack)
1:18:31 Rachel Portman – Cider House Rules Theme (Cider House Rules Soundtrack)
1:20:44 James Newton Howard – We're Gonna Die (Waterworld Soundtrack)
1:22:49 Joaquin Rodrigo – Concierto de Aranjuez: II. Adagio
1:32:29 Anthony Greninger – Soaring Mind
1:35:21 Two Steps From Hell – Little Ben
1:39:08 Rinko – Voor Sofie
1:42:26 Thomas Newman – Road to Chicago (Road to Perdition Soundtrack)
1:45:33 Mattia Cupelli – Skies Within

✖ Follow me on facebook:

----------------------------------------
✖ Image:
----------------------------------------
✖ All music and images copyrights belong to original artists and distributors.
----------------------------------------
✖ If you like Classical Music and you want to help the channel grow, using the Like and Share buttons is a great way to do it. Thank you very much for watching!
----------------------------------------
✖ Subscribe to my Electronic Music channel:

✖ Note: If you have any question or problem with the music or pictures used in my videos, please contact me via facebook:
✖ Request to remove a video
✖ Add any kind of information which belongs to the video I've uploaded (Illustrator, Composer)
✖ etc.
---
Obrázky YouTube
Všechny obrázky od největších po nejmenší
Klepněte pravým tlačítkem myši a vyberte "Uložit obrázek jako...", chcete-li stáhnout původní obrázek do počítače.
---
Adresy URL obrázků:
Přímý odkaz na obrázek s rozlišením: 1280x720
---
Přímý odkaz na obrázek s rozlišením: 640x480
---
Přímý odkaz na obrázek s rozlišením: 480x360
---
Přímý odkaz na obrázek s rozlišením: 320x180
---
Přímý odkaz na obrázek s rozlišením: 120x90
---
Několik snímků z videa a adres URL ke každému: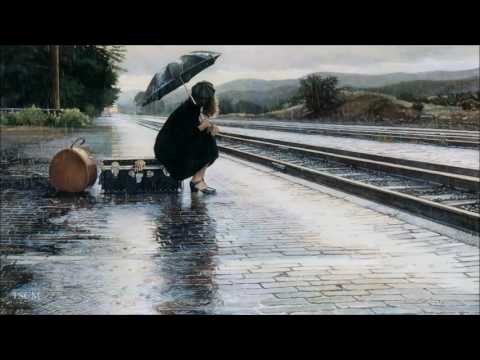 ---
Název a popis
Popis a název videa.
Pokud jsou pole prázdná, neexistuje popis videa.
---
---
---