DEM HORIZONT SO NAH | Trailer & Filmclips [HD]
| "Dem Horizont so nah" (Trailer deutsch german) | Kinostart: 10.10.2019
---
Bitte ABONNIEREN/LIKEN nicht vergessen:
•
•
•
•
•
DANKE! :)
---
➤ Kinoprogramm - aktuelle Kinostarts:
➤ Top-10-Kino-Charts:
➤ Die neuesten Kinotrailer:
➤ Die neusten Gamestrailer:
---

Offizieller deutscher Kino-Trailer zu dem Film "Dem Horizont so nah".

Dem Horizont so nah, DE 2019
Filmverleih: Studiocanal Filmverleih
Kinostart (DE): 10.10.2019

Schauspieler/Darsteller: Luna Wedler, Jannik Schümann, Luise Befort, Victoria Mayer, Stephan Kampwirth, Denis Moschitto u.a.

Regisseur: Tim Trachte

---

Jessica (18) ist jung, liebt das Leben und hat Aussichten auf eine vielversprechende Zukunft, als sie sich eines Tages Hals über Kopf in Danny (20) verliebt. Er ist gutaussehend, charmant und selbstbewusst, doch hinter der perfekten Fassade liegt ein dunkles Geheimnis. Jessica muss einsehen, dass es die gemeinsame Zukunft, von der sie geträumt hat, so nicht geben wird, aber eins ist für sie klar: Sie glaubt an diese Liebe und an Danny und sie wird für ihn und diese Liebe kämpfen, denn es kommt nicht darauf an, wie lange man geliebt hat, sondern wie tief.

---

Alle Angaben ohne Gewähr.
Uploaded with permission of / Property of:
TM & (c) 2019 Studiocanal Filmverleih. All Rights Reserved. Promotional use only.
.
---
Obrázky YouTube
Všechny obrázky od největších po nejmenší
Klepněte pravým tlačítkem myši a vyberte "Uložit obrázek jako...", chcete-li stáhnout původní obrázek do počítače.
---
Adresy URL obrázků:
Přímý odkaz na obrázek s rozlišením: 640x480
---
Přímý odkaz na obrázek s rozlišením: 480x360
---
Přímý odkaz na obrázek s rozlišením: 320x180
---
Přímý odkaz na obrázek s rozlišením: 120x90
---
Několik snímků z videa a adres URL ke každému: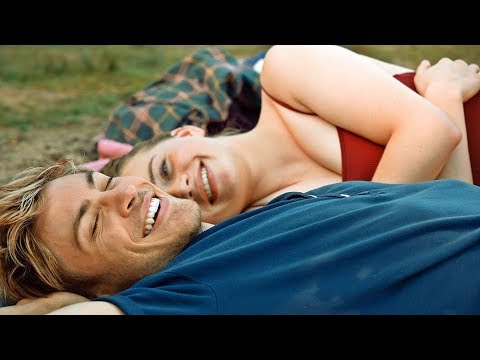 ---
Název a popis
Popis a název videa.
Pokud jsou pole prázdná, neexistuje popis videa.
---
---
---