'Back To The 80's' | Best of Synthwave And Retro Electro Music Mix for 2 Hours | Vol. 3
✖ Follow Me on G-Plus:
✖ Subscribe to ThePrimeCronus (Epic/Orchestral/Trailer Music):
✖ Subscribe to PrimeCronus (Epic10 Series):
✖ Subscribe to One Hour Station (1-Hour Mixes):


▼ Support:
Richard Macklin - Neon Bastard
DANCE WITH THE DEAD - Mask
Nightcrawler & Diana Gitallog - The Legacy
Daniel Deluxe - King Cyborg
Mega Drive - Exoskeleton
Power Glove - Vengeance
Dynatron - Propulsion Overdrive
Droid Bishop - Into The Darkness
Protector 101 - Fighting Spirit
Jordan F - Sobe (Flashworx Remix)
Rulmyno - Luminous Beings
Unitra - Cosmic Trip
Retröxx - Murder Is Against The Law
Division - Escape from Orion (feat. Sonic Synergist)
Index Code - Canyon Drive
Arcade Summer - Tunnel Run
DevilRazor - The Unholy
Nick Force - Drive
Vector Hold - Incognito
Alpharisc - 1989 Dream Girl
AIRGLOW - Simulation Sunrise
Maximum Love - We've Just Begun
Zombie Hyperdrive - Red Eyes
Lost Years - Converter
MK Ultra - Redline Hero
LazerHawk - Shoulder of Orion
September 87 - Snake


▼ Wallpaper:
Romain CHAULIAC






✖ Note:-
I'm not the creator of this Music or Image, All rights belongs to respective owners. Feel free to Message me if you know the original Image Artist. If any producer or label has an issue with any of the uploads please send me a message, this includes artists of the images used as well.

Enjoy!
---
Obrázky YouTube
Všechny obrázky od největších po nejmenší
Klepněte pravým tlačítkem myši a vyberte "Uložit obrázek jako...", chcete-li stáhnout původní obrázek do počítače.
---
Adresy URL obrázků:
Přímý odkaz na obrázek s rozlišením: 1280x720
---
Přímý odkaz na obrázek s rozlišením: 640x480
---
Přímý odkaz na obrázek s rozlišením: 480x360
---
Přímý odkaz na obrázek s rozlišením: 320x180
---
Přímý odkaz na obrázek s rozlišením: 120x90
---
Několik snímků z videa a adres URL ke každému: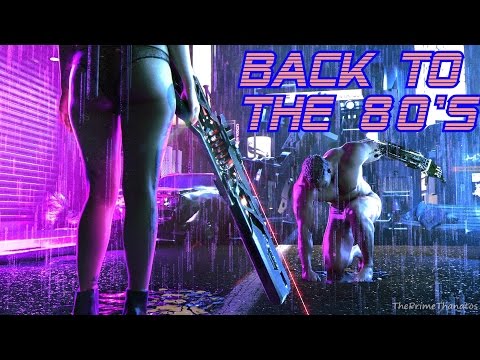 ---
Název a popis
Popis a název videa.
Pokud jsou pole prázdná, neexistuje popis videa.
---
---
---