Minecraft HermitCraft S6 | Ep 44: Back In Business!
If you enjoyed the episode please leave a like!

Get Exclusive impulseSV Merchandise at my brand new merch store!

The Hermitcraft server is a Vanilla SMP Server and is a private (whitelisted) server.

In this episode, I meet up with Rendog to discuss our business endeavors and then work on cleaning up the kelp smelting room.

Please follow me on Mixer so you don't miss out on the live streams I'll be doing there!


Subscribe to my second channel "impulseSV2" to see all the stream replays:


Support me on Patreon for exclusive rewards!


Interact with me on social networks:




Season 6 Seed:
-7866897547630675894

Check out the other Hermits!

● Bdubs -
●Biffa -
●Cleo -
●Cub -
●Doc -
●Etho -
●False -
●Grian -
●GTWScar -
●Hypno -
●iJevin -
●Iskall -
●Impulse -
●Jessassin -
●Joe.H -
●Mumbo -
●Python -
●Rendog -
●Stress -
●Tango -
●TFC -
●Welsknight -
●xB -
●Xisuma -
●Zedaph -

Intro Motion Graphics By Jesper F.:

Music: Free Fall by Audioscribe

Intro/Outro Music By TheDukeMinecraft:


Hermitcraft Season 6 logos kindly produced by DnatorGames
Twitter -
YouTube -

#Minecraft #Hermitcraft #Hermitcraft6
---
Obrázky YouTube
Všechny obrázky od největších po nejmenší
Klepněte pravým tlačítkem myši a vyberte "Uložit obrázek jako...", chcete-li stáhnout původní obrázek do počítače.
---
Adresy URL obrázků:
Přímý odkaz na obrázek s rozlišením: 1280x720
---
Přímý odkaz na obrázek s rozlišením: 640x480
---
Přímý odkaz na obrázek s rozlišením: 480x360
---
Přímý odkaz na obrázek s rozlišením: 320x180
---
Přímý odkaz na obrázek s rozlišením: 120x90
---
Několik snímků z videa a adres URL ke každému: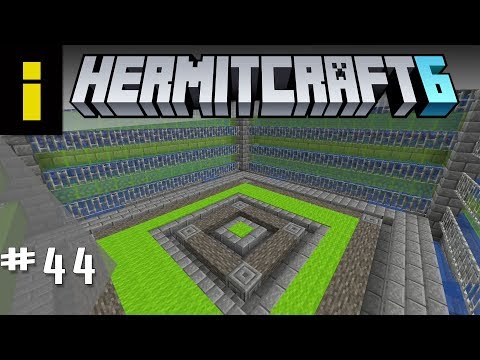 ---
Název a popis
Popis a název videa.
Pokud jsou pole prázdná, neexistuje popis videa.
---
---
---