Aaye Ma Ta Parera Chitikai / KAVI DEVKOTA(OFFICIAL VIDEO)The Next /Sujata Upadhyaya / Bishwa Nepali
#TheNextTeam #Aayemataparerachitikai #PradeepBijju #KaviDevkota

MULTI DYNAMIC
Presents

THE NEXT in collaboration with Sirujal EVER

" KAVI DEVKOTA "

Directed By : Pradeep Lama
Singer : Bishwa Nepali ,Sujata Upadhyaya
lyrics : Eknarayan Bhandari
Music /Arrange : Ashish Abiral
Mix/Mastering: HBN (Kismat)
Director of Choreography : Pradeep Lama / Tunu (Suchana Paudel)
Assistant Choreographer: Bijju ( Bijaya Baniya ),Yogesh Karki
Cinematographer : Sirujal Ever ,LAX Tamang
Editor ,vFx ,Colour : Sirujal Ever

MUA : Sweta paudel ,Surakshya Thapa ,Prava Dawadi

Dancers:
Pradeep Lama
Bijju (Bijaya Baniya)
Yogesh Karki
Tunu(Suchana Paudel )
Sweta paudel
Sony Ghale

Special thanks:
Lax tamang
Rajiv sherchan Thakali
Sabin Kishor Mainali (Skimcreation)
Khagaraj Paudel
Situ Subedi
Atul Singh Thakuri
Suman Lama (Nik TV Official)
Umesh Manandhar
Srijana Shrestha Rai
Surakchya Thapa
Prabha Dawadi
Subesh Thapa
Rumi salike
Lahana hair and beauty



All rights reserved @ The Next Team.
Uploading to other websites and re-uploading to another Youtube channels is strictly prohibited. Embedding to the website is allowed.
---
Obrázky YouTube
Všechny obrázky od největších po nejmenší
Klepněte pravým tlačítkem myši a vyberte "Uložit obrázek jako...", chcete-li stáhnout původní obrázek do počítače.
---
Adresy URL obrázků:
Přímý odkaz na obrázek s rozlišením: 1280x720
---
Přímý odkaz na obrázek s rozlišením: 640x480
---
Přímý odkaz na obrázek s rozlišením: 480x360
---
Přímý odkaz na obrázek s rozlišením: 320x180
---
Přímý odkaz na obrázek s rozlišením: 120x90
---
Několik snímků z videa a adres URL ke každému: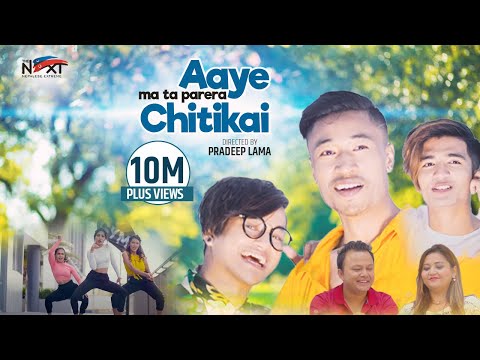 ---
Název a popis
Popis a název videa.
Pokud jsou pole prázdná, neexistuje popis videa.
---
---
---