Joseph Prince - Answers For Dark Nights And Difficult Seasons - 18 Aug 19
God is always reaching out to you and working in your life—especially on dark nights and in difficult seasons. In this encouraging and faith-building message, Joseph Prince teaches from the lives of Abraham, Daniel, Solomon, and other heroes in the Bible who went through night seasons of their own...but were never alone. Learn how you can:

• Experience the Lord's all-encompassing peace in your depression and anxiety.
• Get through sleepless nights and overcome overwhelming thoughts.
• Receive practical wisdom and guidance for every unsolvable situation.
• Catch a deeper revelation of God's love for you as He turns your defeats into victories.

Beloved, don't give up hope in your darkest seasons. What was meant for evil against you, the Lord will turn around for your good!

Get the full message at:
JosephPrince.com -

Subscribe for free official sermon notes at:

Find us at:


---
Obrázky YouTube
Všechny obrázky od největších po nejmenší
Klepněte pravým tlačítkem myši a vyberte "Uložit obrázek jako...", chcete-li stáhnout původní obrázek do počítače.
---
Adresy URL obrázků:
Přímý odkaz na obrázek s rozlišením: 640x480
---
Přímý odkaz na obrázek s rozlišením: 480x360
---
Přímý odkaz na obrázek s rozlišením: 320x180
---
Přímý odkaz na obrázek s rozlišením: 120x90
---
Několik snímků z videa a adres URL ke každému: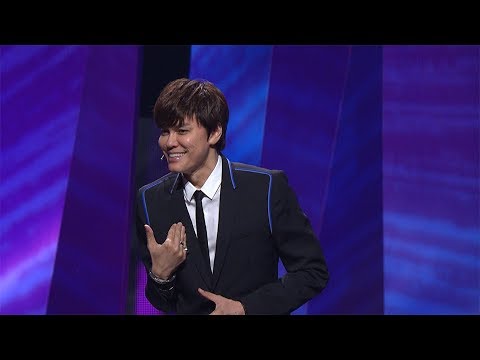 ---
Název a popis
Popis a název videa.
Pokud jsou pole prázdná, neexistuje popis videa.
---
---
---