Can You Melt Obsidian and Cast a Sword?
Support us on Patreon so I can break more kilns!
I took some user comments way to seriously and figured out what it would take to melt obsidian and sand cast it into a sword.

Thanks for FOCI Glass Studio for their help with this project. They are a Non-Profit Studio in Minneapolis which teaches Glass Blowing Classes from Beginner to Expert!


|| In This Video ||
Our Camera Gear:
- GH4:
- FS5:
- Dracast Light Panels:
- GoPro Hero 5:
- Karma Drone:

|| SUBSCRIBE ||
YouTube Channel:

|| SUPPORT ||
Patreon -
Spreadshirt -

Special Thanks to our Patrons at $15 per month or higher:
Sandy Riis, Stian Andreassen, Uwe Schmidt, Daniel Laux, Winfield Jones, Liz Roth, Antonio Rios-Ochoa, Jenny Wolf-Matte, Stephan Schmidt, Quintin, Tim Reiche, Mats Nydesjö, Dylan Rich, Jason Lewis, Susan M. George, Liam pinkney, Stephan Becker, Lana Sinapayen, Stephen C Strausbaugh, Meinhard Absalon, Coby Tang, Christina Freeman, Conner Hitchcock, Jason Kaczmarsky, Avinash Rajaraman

|| SOCIAL ||
Facebook:
Twitter: (@HTMeverything)
Instagram:

|| SERIES ||
Sandwich -
Suit -
Bottle -
Thanksgiving Dinner -
Root Beer Float -
Book -
Chocolate Bar -
Coffee -
Eyeglasses -
Microscope and Telescope:
How To Brew Everything:
Meet The Makers -

|| ABOUT ||
Today, getting what you need is as easy as a trip to the store. From food to clothing, energy, medicine, and so much more, Andy George will discover what it takes to make everything from scratch. His mission is to understand the complex processes of manufacturing that is often taken for granted and do it all himself. Each week he's traveling the world to bypass the modern supply chain in order to harvest raw materials straight from the source. Along the way, he's answering the questions you never thought to ask.

Music by the talented Taylor Lewin

---
Obrázky YouTube
Všechny obrázky od největších po nejmenší
Klepněte pravým tlačítkem myši a vyberte "Uložit obrázek jako...", chcete-li stáhnout původní obrázek do počítače.
---
Adresy URL obrázků:
Přímý odkaz na obrázek s rozlišením: 1280x720
---
Přímý odkaz na obrázek s rozlišením: 640x480
---
Přímý odkaz na obrázek s rozlišením: 480x360
---
Přímý odkaz na obrázek s rozlišením: 320x180
---
Přímý odkaz na obrázek s rozlišením: 120x90
---
Několik snímků z videa a adres URL ke každému: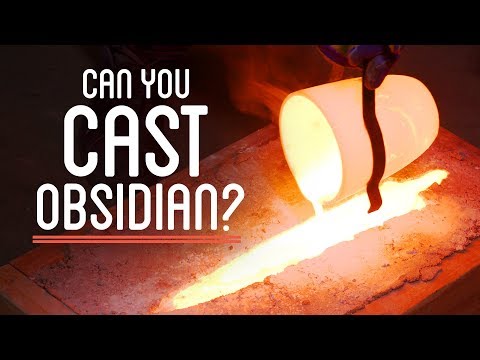 ---
Název a popis
Popis a název videa.
Pokud jsou pole prázdná, neexistuje popis videa.
---
---
---