Make Mesh Logo Design In Illustrator (2 LOGOS) - Illustrator Logo Tutorial
Learn how to design 2 LOGO designs in Illustrator using the 'make mesh' function. In this tutorial I walk you through how to use the make mesh Illustrator function to make two different and neat logo designs.

It's Tom with Satori Graphics back with another graphic design Illustrator tutorial. Today I have a tutorial on the make mesh function in Adobe Illustrator, and I use my creative streak to showcase two different logo designs that I created using that very same function.

The make mesh function is really neat indeed, and it doesn't only have to be used for logo design, it can be used on a wide range of graphics and graphic design projects. But, after you watch todays tutorial in Adobe Illustrator, you will be able to use the make mesh function, and confidently use it on any of your graphic design projects.

If you found this graphic design upload on the make mesh function for logo designs in Illustrator enjoyable or useful, let me know in the comments section and drop a like on your way out. Subscribe to stay updated to all of my uploads and until next time, design your future today, peace

SATORI MERCCHHH!!
---
Obrázky YouTube
Všechny obrázky od největších po nejmenší
Klepněte pravým tlačítkem myši a vyberte "Uložit obrázek jako...", chcete-li stáhnout původní obrázek do počítače.
---
Adresy URL obrázků:
Přímý odkaz na obrázek s rozlišením: 1280x720
---
Přímý odkaz na obrázek s rozlišením: 640x480
---
Přímý odkaz na obrázek s rozlišením: 480x360
---
Přímý odkaz na obrázek s rozlišením: 320x180
---
Přímý odkaz na obrázek s rozlišením: 120x90
---
Několik snímků z videa a adres URL ke každému: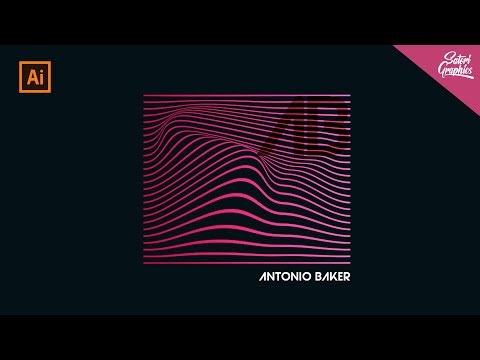 ---
Název a popis
Popis a název videa.
Pokud jsou pole prázdná, neexistuje popis videa.
---
---
---