10 Strangest Ocean Phenomena You Won't Believe!
Top 10 Amazing things that occur in the deep blue ocean. Creatures, and strange underwater events!
Subscribe to our channel:
For copyright matters please contact us at:
[email protected]
Description:
With water covering 70% of the Earth's surface, it's no wonder that oceans yield spectacular species, with scientists finding up to four new species a day, according to the World Register of Marine Species, or WoRMS. They add that there are also approximately 228,450 marine species known to scientists with some two million more multi-celled marine organisms still to be discovered. The ocean is also home to other phenomena including giant beached whales, bioluminescence – when water appears to be glowing - and the yearly migration of millions of red sea crabs on Christmas Island, stopping drivers and pedestrians in their tracks. Seahorses continue to fascinate people time and again, not only for their combination of a norse-like head with S-shaped bodies but also because of what's seemingly a reversal of roles in the natural world i.e. the male having to do the "pushing." Rogue waves are an amazing phenomena that could have deadly consequences too, engulfing ships and fishermen in its wake. Short-tail stingrays are also considered to be dangerous. The death of Australian wildlife expert Steve Irwin, "The Crocodile Hunter," by a sting ray brought the species to prominence in 2006 but in reality, that was a freak occurrence that happens on extremely rare occasions. Sea pens and glass squid appear to go hand in hand, although neither are what they seem. Underwater, famed French marine explorer Jacque Costeau once said "When one man, for whatever reason, has the opportunity to lead an extraordinary life, he has no right to keep it to himself." Such is the inspiration by marine biologists, sailors, and regular people alike to continue to explore life under water. Despite man's advancements of NASA and seeking life on other planets, it's seeing what's under the earth's surface where marine life will help us truly understand our human world.
Our Social Media:
Facebook:
Twitter:
Instagram:
Featuring:
Seahorses
Giant Beached Whales
Bioluminescence
Rogue Waves
Christmas Island's red crab migration
Pyrosome
Underwater crop circles
Sea Pens
Short-Tail Stingray
Glass Squid
For more videos and articles visit:
TheRichest is the world's leading source of shocking and intriguing content surrounding celebrities, money, global events, society, pop culture, sports and much more. We create high quality top 10 and top 5 list based videos filled with mind blowing interesting and entertaining facts you are going to love and enjoy. Currently updating every day!
---
Obrázky YouTube
Všechny obrázky od největších po nejmenší
Klepněte pravým tlačítkem myši a vyberte "Uložit obrázek jako...", chcete-li stáhnout původní obrázek do počítače.
---
Adresy URL obrázků:
Přímý odkaz na obrázek s rozlišením: 1280x720
---
Přímý odkaz na obrázek s rozlišením: 640x480
---
Přímý odkaz na obrázek s rozlišením: 480x360
---
Přímý odkaz na obrázek s rozlišením: 320x180
---
Přímý odkaz na obrázek s rozlišením: 120x90
---
Několik snímků z videa a adres URL ke každému: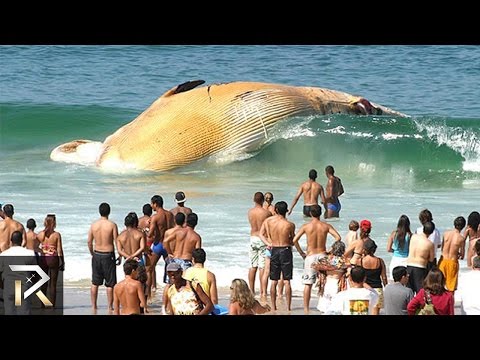 ---
Název a popis
Popis a název videa.
Pokud jsou pole prázdná, neexistuje popis videa.
---
---
---