I Bought A FAKE Pokemon Game on Etsy...
Analog Google AdSene - High payouts, Bonus 5$ for registration
I ordered a fake Pokemon on Etsy, and this is what happened.

Check out the Pokemon Rom Hack that I made years ago!
►

► A few weeks ago, I was getting constant advertisements on google from etsy about fake Pokemon games. I eventually cracked and checked them out, and found a few games that seemed interesting to me - so I ordered one titled "Pokemon Outlaw Version", and today we'll be taking a look at what I recieved!

~Music~
--►Wii Shop Channel Theme
--►Wii Shop Channel Theme Remix Nicky Flowers

► Welcome to PokeTips! I'm your number one source for all things Pokemon Sword and Shield, Pokemon on the Nintendo Switch and Pokemon Lets Go Pikachu and Eevee news! I will have you updated on all the latest and greatest Pokemon information, rumors, leaks guides and tutorials about Pokemon Nintendo Switch games!

#fakepokemongames #pokemonromhack #pokemonoutlaw
---
Obrázky YouTube
Všechny obrázky od největších po nejmenší
Klepněte pravým tlačítkem myši a vyberte "Uložit obrázek jako...", chcete-li stáhnout původní obrázek do počítače.
---
Adresy URL obrázků:
Přímý odkaz na obrázek s rozlišením: 640x480
---
Přímý odkaz na obrázek s rozlišením: 480x360
---
Přímý odkaz na obrázek s rozlišením: 320x180
---
Přímý odkaz na obrázek s rozlišením: 120x90
---
Několik snímků z videa a adres URL ke každému: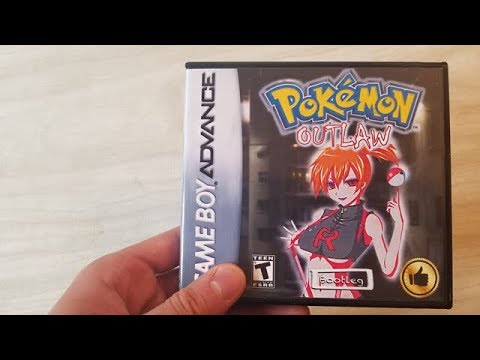 ---
Název a popis
Popis a název videa.
Pokud jsou pole prázdná, neexistuje popis videa.
---
---
---