BADULI | Jagdish Samal | Ft. Sunil Chhetri & Alisha Sharma | Official Music Video बाडुली
Dush MUsic Nepal & Jagdish Samal Presents' "BAADULI" (बाडुली)-Official Music Video 2018 (२०७५)
Vocal: Jagdish Samal
Lyrics : D.P Khanal
Music : Dhanu Gyangmi Magar
Arrange : Uday Raj Poudel
Recordist: Kamilo Kratc (USA)
Audio Mixed/Mastering : Ashok Maharjan
Audio Label : Dush Music Pvt.Ltd.

Casts : Sunil Chhetri & Alisha Sharma
Cinematographer : Tank KC
MUA : Saru Shrestha
Edit / Color / VFX : Bikash Gyawali
Story/Choreography/Direction : Sunil Chhetri

Official Audio Link:


Special Thanks:
SUNIL NEURE
SOORYA YONJAN
SHANKAR THAPA SMILE
GROOBY BOYZ
MADHAV ADHIKARI
RAGHUNATH SAPKOTA
SUSHIL NEPAL
NEPALI THITOSS
(GIRLS & BOYS)
Sanjay Bhandari
"OYEE" Rahul Shah ft.Sunil Chhetri | Alisha Sharma | Arun Chhetri (official Music Video ) Nabin Rawal | Anjila Regmi | Badal Thapa

A video by Vibe and Wave
#Baaduli #JagdishSamal #SunilAlisha
**********************************
बाँसैको झ्याङमा गुंडै लगाई,बस्यो सुन बारुली
संझ्यौ कि कसो मायाले मलाई!
लाग्योनी बाडुली।

कोपिला बस्यो हातैले गोडी,हिलोको कमल
छेवैमा आईदेउ,पिरती लाईदेउ,नगरी अल्मल
निरमाया तिम्लाई,नभेट्दा ज्यानलाई, हुन्छनी खुल्दुली,
संझ्यौ कि कसो मायाले मलाई!
लाग्योनी बाडुली।

रेशमीधागो काँचैको चुरा,ल्याईदिउंला किनेर
घरकाले माने,संगसंगै जाने,कुरोहै छिनेर।
बाँसैको झ्याङमा गुंडै लगाई,बस्यो सुन बारुली
संझ्यौ कि कसो मायाले मलाई!
लाग्योनी बाडुली।
शब्द रचना: डि.पी. खनाल
सँगित: धनु ज्ञाङ्मी मगर
सँगीत सँयोजन: उदयराज पौडेल
गायक(श्वोर): जगदीश समाल।


Baduli Song By Jagdish Samal
Baduli By Dhanu Gyangmi
Baduli By DP Khanal
Baduli By Sunil Chhetri
Baduli By Alisha Sharma
Baduli Uday Raj Poudel
Baduli Jagdish Samal
Baduli Jagadish Samal
Baaduli Song
Baduli Music Video
Baaduli Video
Baduli Nepali song
Baduli video song
Baduli Best VIdeo
BAADULI
Thanks:
The Voice Of Nepal
Nepal Idol Season 2
Bhuwan Jhakote
Sagar Aale
Pratap Das
Sandhya KC
Dhanu Gyangmi
MIn Gurung
Subash Joshi
Sudeep Bhandari
Raj Ghimire
Yogendra Upadhyay
Suresh Lama
Kiran Bhujel
Tejindra gandharva
CD Bijay Adhikari
Sanup Poudel
Pramod Kharel
Abhaya Subba
Deep Shrestha
Saroj Adhikari(Catroonz Crew)
Vibes & Waves (Rahul Shah)
Sabin Karki (Beest Official)
Aashma Biswokrama
Kosis Chhetri
Sugam Pokhrel
Anju Panta
Rabina Badi
Nirmala panta

NOTE:
From Dush Music Nepal The Previous Super HIt Music Video By Sushat Khatri Is:
MANGALI | Shiva Pariyar | Ft. Sushant Khatri & Aanchal Sharma | Official Video
Barikha by Vibes & Waves
Hemanta Sharma Barikha
Bhimphedi Guys Barikha
Sunil Chhetri & Alisha Rai Barikha


Thanks:
AP1 TELEVISION
J MUSIC HD
HIMALAYAN TELEVISION
IMAGE CHANNEL
ONLINE MEDIAS
FM RADIOS
NEWSPAPER
NEPAL IDOL SEASON 2
THE VOICE OF NEPAL
VIBE & WAVE -Dance Studio Nepal - RayBan Chasma | Rahul Shah | Alisha Sharma | Bhim Bista Seerish | Anjila Regmi | Official Music Video 2018
KARKALE PAAT || Raaz Khambu & Melina Rai || Ratna Shumsher Thapa || ft. Paul Shah / Aanchal Sharma
The Cartoonz Crew | Dante Mohani
Nepal Idol II season 2 II
Ghampani New Nepal Full Movie 2018
HIMALAYA ROADIES
NIRBHAY NEW NEPALI FULL MOVIE
VTEN
SHIV FULL EPISODE
ASHOK DARJI NEW SONG
RABINA BADI
New Nepali Teej Song & Music Video

pitch road
sushant kc
mangali
man magan
jeet limbu
kamal khatri
sunil chhetri songs
fast fast
sunil chhetri new song
man binako dhan thulo ki
sunil chhetri dance india dance
bhimphedi guys new video
shiva pariyar songs
new nepali pop songs 2018
pramod kharel new songs 2018
ayushman desraj shrestha joshi
maya luki luki
cartoon crew priyanka karki new song
melina rai
Barikha by Vibes & Waves
Hemanta Sharma Barikha
Bhimphedi Guys Barikha
Sunil Chhetri & Alisha Rai Barikha



For More About Us;
Like Us On Facebook:

Subscribe Us On YouTube:
...
Google+: ...
Email:
Phone: +9779803312668

© & P Dush Music Pvt.Ltd.
Dush Music Nepal Is Authorized To Upload This video.Using of this video on other channels without prior permission will be strictly prohibited. (Embedding to the YouTube Channel is allowed).
Thank You.
---
YouTube圖片
所有圖像從最大到最小
單擊鼠標右鍵並選擇 "保存圖像為..." 將原始圖像下載到您的計算機.
---
圖片網址:
直接鏈接到圖像與分辨率: 1280x720
---
直接鏈接到圖像與分辨率: 640x480
---
直接鏈接到圖像與分辨率: 480x360
---
直接鏈接到圖像與分辨率: 320x180
---
直接鏈接到圖像與分辨率: 120x90
---
從視頻和URL到每個的幾幀: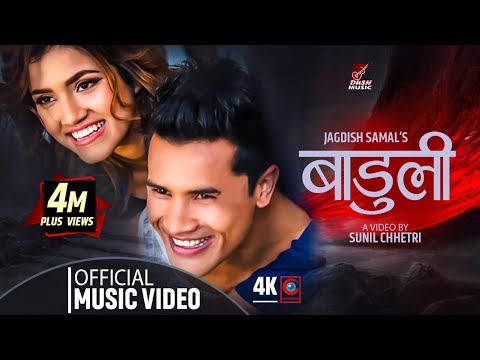 ---
標題和說明
視頻的說明和標題。
如果字段為空,則視頻沒有描述。
---
---
---